Harry Kane is leading the way on and off the field as England's World Cup figurehead, according to team-mate Kieran Tripper.
Manager Gareth Southgate rotated the captaincy throughout the qualifying campaign but named the Tottenham striker as his tournament skipper last month citing his leadership qualities and hunger for success.
Kane, either by accident or design, was the first man on the to the training pitch at Spartak Zelenogorsk for Thursday's session – a symbolic gesture, perhaps, but one which reflects how he has taken to the task.
"There's no better person to lead us at the World Cup," said Trippier, who plays with Kane for club and country.
"He's a great leader, on and off the field, a top professional. Even off the field just speaking to him one to one. He's a great person – if you ever need help he's there for you as an individual or a group."
Trippier, though, was eager to stress Kane's burden did not extend to carrying the rest of the side in Russia.
He has been singled out by some pundits, including predecessor Teddy Sheringham, as England's only world-class player but Trippier gave the suggestion short shrift.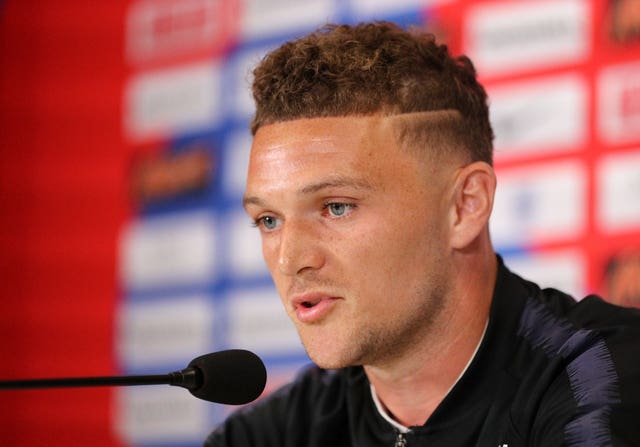 "We've got goals all around the pitch and not just Harry. We have a strong forward line – pace, youth – and all the the boys are looking forward to getting out there."
Trippier looks set to start at right wing-back in England's opening fixture against Tunisia on Monday – with Kyle Walker inked into a central three and Trent Alexander-Arnold having made just one appearance.
As well as providing ammunition from the flank and the corner flag, he has also emerged as a potential free-kick taker during the tournament.
He was the surprise choice to shoot when England took on Nigeria at Wembley and went close with a goalbound effort from 20 yards.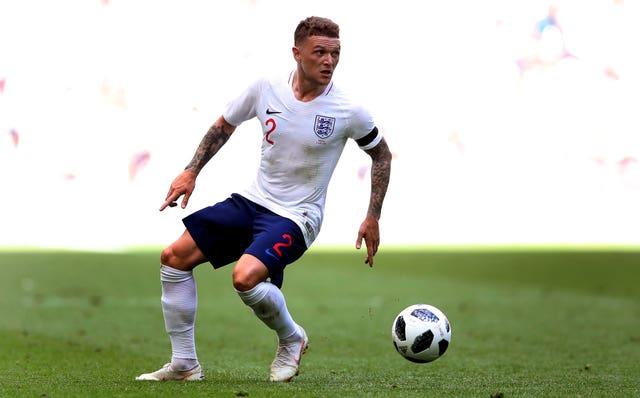 "It's about whoever is feeling confident at the right time to take the free-kick. If I score I'll just do whatever comes into my head… I might just follow the emotion if it does happen."
Trippier has spoken in the past about the large flagpole he father Chris has displayed at the family home in Bury during previous World Cups but this time.
This time he will be watching events unfold from closer range, heading up a sizeable Trippier contingent in Russia.
"I've got my Dad and my brothers coming… it's about 15 people to be honest so I've got a lot of tickets to sort out.
"My dad's excited, it's a proud moment for him and for rest of my family
"They're so proud of me and so proud of the journey I've been on, I'm just delighted to be here now.
"I can't wait to get started and do my best for my family and for the fans, just to give it 100 per cent."