Brazil eased into the last 16 of the World Cup with a 2-0 win over a combative but limited Serbia in their Group E decider at Moscow's Spartak Stadium.
It was from from fluent at times but goals from Paulinho and Thiago Silva were a fair return on what was their best performance at Russia 2018 so far.
And with news of Germany's shock exit still settling in as the match started, Brazil's fans can look forward with growing confidence.
Having gone with the same line-up that huffed and puffed against Costa Rica, Brazil coach Tite was forced into a change within 10 minutes, when Marcelo limped off.
The Real Madrid man appeared to hurt himself when he lunged into a challenge on the Ajax-bound Dusan Tadic and it was later revealed on the team's Twitter feed that he had twinged his back. He looked in considerable discomfort as he made his way to the bench.
He was replaced, eventually, by Atletico Madrid's Felipe Luis, much to the relief of Manchester City striker Gabriel Jesus, who had been filling in at left-back.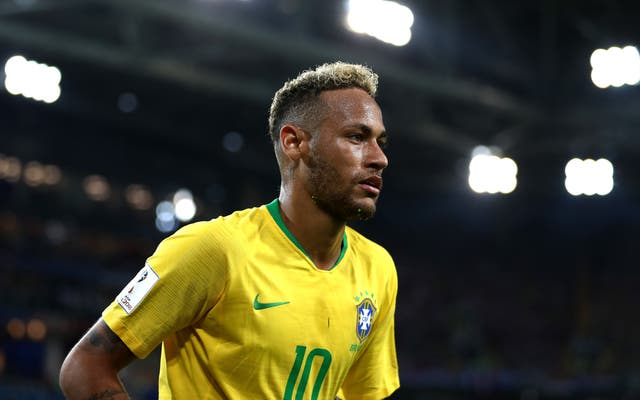 But Brazil were finding it hard to get through Serbia's tightly packed midfield.
Serbia, on the other hand, seemed content to sit in and wait for chances to burst forward. Then, the plan was to get the ball wide, lob it into the area and hope the muscular Aleksandar Mitrovic would deflect it and whoever got in his way into the net.
That has worked in the past – as Fulham fans know well – but you got the impression Brazil's pair of 33-year-old centre-backs would take that challenge over a fleet-heeled trickster any day.
And then, on 36 minutes, we saw our first piece of joined-up brilliance: a surging run through the middle by Paulinho and the perfect pass to find him by Philippe Coutinho. Paulinho only had to toe-end past the onrushing Vladimir Stojkovic.
It was a goal made in Barcelona that may annoy some Liverpool fans still pining for the little playmaker, and confuse Tottenham fans, who cannot recall Paulinho scoring many for them. He does have a good scoring record elsewhere, though, and it was noticeable how many times he ran behind Serbia's defence.
The second half took 10 minutes to get going but then burst into life with the game's best spell.
Adem Ljajic, who once almost joined Manchester United, had not done much apart from hack Neymar for an obvious caution in the first half – Neymar obviously milked it, though – but his testing cross from the left was hacked clumsily over the bar by Miranda.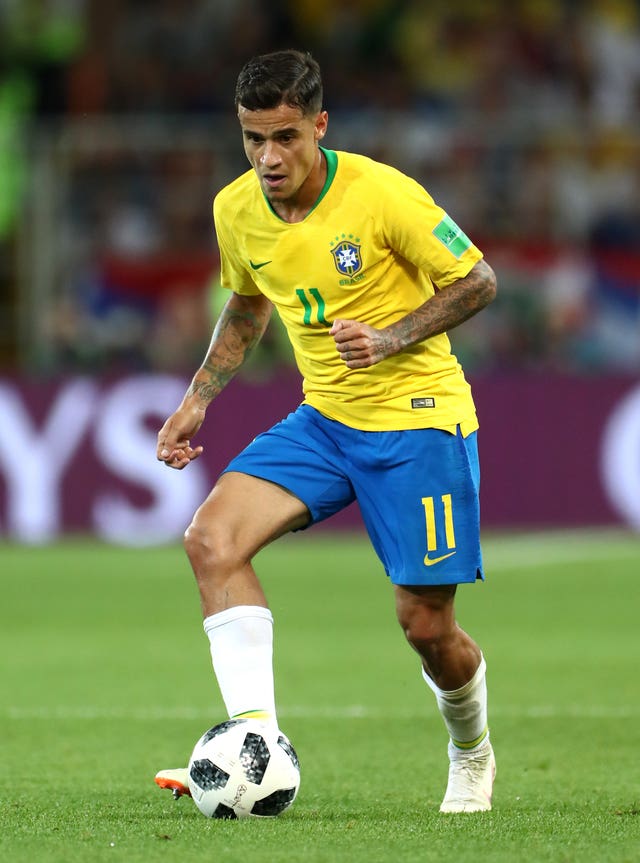 Mitrovic then had two firm headers stopped on the line in five minutes: the first by Miranda covering for his keeper and then by Alisson himself. The loud Serbian section roared their team on.
But it did not last long as Brazil's two tall stoppers combined at the other end to double Brazil's lead in the 68th minute. A corner from the left saw a tumbling Miranda clear a path for Thiago Silva to head home at the near post.
Serbia did not like it but probably because it was exactly the kind of thing they had in mind.
With the pressure now off, Brazil started to play like the team that had waltzed through South American qualifying. Tite took the chance to take off Paulinho and Coutinho, the brightest spark on the pitch, and give Fernandinho and Renato Augusto some minutes.
Serbia's storm had blown itself out by this point and Brazil and their large following could think about Monday's last-16 game against Mexico in Samara.