Tunisia coach Nabil Maaloul is hopeful that standby goalkeeper Moez Ben Cherifia will be given FIFA clearance to join his squad ahead of their Group G finale against Panama.
Both nations have already been eliminated from the World Cup after defeats to England and Belgium, with their meeting in Saransk on Thursday now a battle to avoid finishing bottom of the group.
Tunisia will be favourites to get their first win in Russia, despite the fact they have several injury concerns.
Hassen suffered a shoulder injury early on in the 2-1 defeat to England while Ben Mustapha was hurt in training on Tuesday.
That leaves just Aymen Mathlouthi as Tunisia's only fit goalkeeper, the 33-year-old having yet to feature in the finals.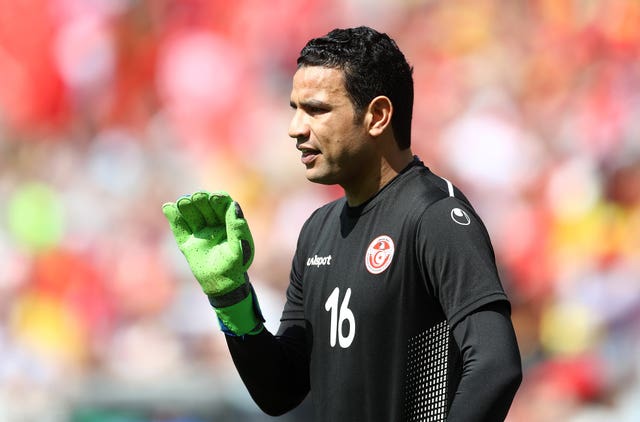 "The injuries have ravaged our team but that is God's will – it is true that we have two goalkeepers who are injured and this is a dilemma for us," Maaloul said at his pre-match press conference.
"We only have one goalkeeper, Aymen Mathlouthi, and perhaps Ben Cherifia who arrived in Moscow will be coming here to Saransk soon.
"According to FIFA, we should be able to add him to the squad – we are still waiting for the decision and if FIFA does not approve of this addition we will have to find a solution, maybe Aymen will be our only option."
Panama supporters celebrated their first-ever World Cup goal with vigour on Sunday, despite it coming at the end of a 6-1 thrashing to England.
"We are doing everything we can to get a positive result for Panama," he said.
"It will not be as intense as our two games against the European teams, we are again the underdogs but we want to take at least one point back to Panama."
"To win and get three points would be pure happiness for us and the entire country, we would be writing a page in the history books so we still have a will to work.
"We will try to make sure we keep our balance and we still have the dream to win the match and that hasn't changed."