Mercedes have opened an investigation into the blunders which are destabilising Lewis Hamilton's championship challenge.
Toto Wolff, the Mercedes boss, headed directly from their latest capitulation in Austria to the team's Northamptonshire headquarters on Monday to lead the inquest.
Hamilton was knocked off Formula One's title summit by Ferrari driver Sebastian Vettel following the Briton's retirement from Sunday's race.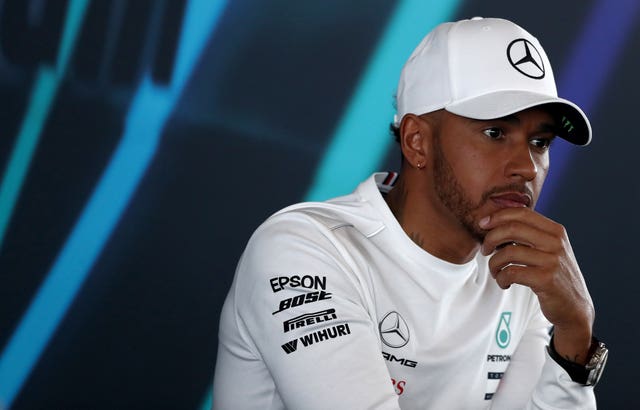 Hamilton will head into his home race one point behind Vettel after another strategical mistake denied him a certain victory at the Red Bull Ring before he retired with a loss of power.
Mercedes have enjoyed a remarkable run of success over the past four years, but their decision-making is now in the spotlight after they fell behind in both the drivers' and constructors' championships on Sunday.
Motor racing can be very cruel," Wolff said. "We had all the cruelty go against us in Austria, and it got us brutally.
"But we have to get everyone together. We have got to analyse what went wrong, try not to do it again, understand how we can best avoid it happening again, and get our mind back to Silverstone and race as well as we can there.
"We will pick ourselves up in the next days, and go to Silverstone with our heads held high. It is a home race for the many team members in Brackley and Brixworth, so we will aim to come back strong and make amends for our failures."
Wolff also moved to downplay fears that Hamilton and team-mate Valtteri Bottas' retirements on Sunday – Mercedes' first double mechanical DNF of the modern era – are linked to the team's upgraded engine.
"None of the issues on the cars were to do with engine reliability," he added.
"The hydraulic leak on Valtteri's car was linked to the steering, and we had a drop in fuel pressure on Lewis' car which was linked to the fuel system. We have no regrets in introducing the new engine."
Hamilton, the four-time champion, has not been at his dominating best yet this season, but poor strategy calls by Mercedes have still cost him victories in Australia and Austria, while their overly-cautious approach to a late safety car period in China was a factor in him dropping points there, too.
The Englishman, however, will be heartened by his record at Silverstone, having won in front of his home fans for the past four years.
"I have every confidence in my team that we will be able to bounce back," Hamilton said. "We will work on it and we will try to re-evaluate and come back stronger."