Gareth Southgate heaped praise on his group after exorcising England's penalty demons to reach the World Cup quarter-finals.
Having lost six of seven shootouts in major tournament history, fans were left rubbing their eyes in disbelief as the Three Lions rallied amid disappointment and controversy to beat Colombia in a frenetic last-16 clash in Moscow.
England recovered manfully from the gut punch of seeing Harry Kane's spot-kick cancelled out in stoppage-time by Yerry Mina, which took the match to extra-time and eventually penalties with the score remaining 1-1.
But where previous generations have floundered, Southgate's men flourished.
While Jordan Henderson saw his penalty saved, Mateus Uribe's attempt rattled the bar and goalkeeper Jordan Pickford denied Carlos Bacca as Eric Dier stepped up to secure a 4-3 win that will long in the memory.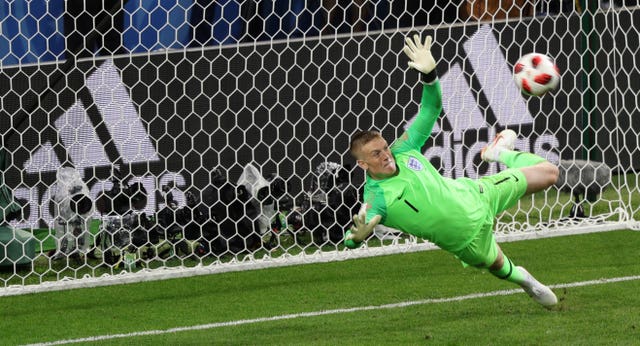 "But today is a special moment for this team and it'll hopefully give belief to the generations of players that will follow because they can see what has happened.
"In life, we always have to believe in what is possible and not be hindered by history or the expectations.
"I think these young players are showing that. They're enjoying the tournament, and we're looking forward now to preparing for the quarter-final."
Sweden now await in Samara on Saturday – a match they approach buoyed by a win secured in adversity.
Wilmar Barrios should have seen red for headbutting Henderson in the first half but England kept composure and streetwise attitude against a Colombia side attempting to outfight in the absence of star James Rodriguez.
"I thought we controlled the game in the 90 minutes. I thought we played with great discipline.
"We were very composed in our use of the ball, and in a big game I think that was impressive from a young group of players.
"We then had to keep our discipline several times, which was outstanding.
"And we had a cruel blow on 90 minutes, which we then had to show incredible resilience to come back from.
"Although for 10 minutes maybe we were knocked, we then were back in control of the game, trying to push for the win but not leaving ourselves exposed.
"It's a night when I knew we were going to get over the line.
"I just felt we had the resilience and belief to get over the line, whatever it was going to take."
Southgate's confidence about penalties is somewhat surprising given England had only won one shootout in their history – but this was reward for months after hard work and preparation.
"We had an order," said the England manager, who joked the dressing room was like a "scene from M*A*S*H*".
"I knew the messages that I wanted to give the players, that we were in control of the process.
"I think we were very calm at the break of extra-time, and at the end of the game.
"We had a couple of injuries that meant we had to change the order a little bit, but I had real faith in the goalkeeper and the penalty takers.
"They showed great composure.
"We managed to get (Marcus) Rashford into the game – a little bit of a risk as an eight but he's diligent in his work and we knew that got one of other key penalty takers on the pitch.
"That change worked for us, maybe the one to see the game out didn't in the end but generally speaking, I think he players really executed everything we've talked about exceptionally well."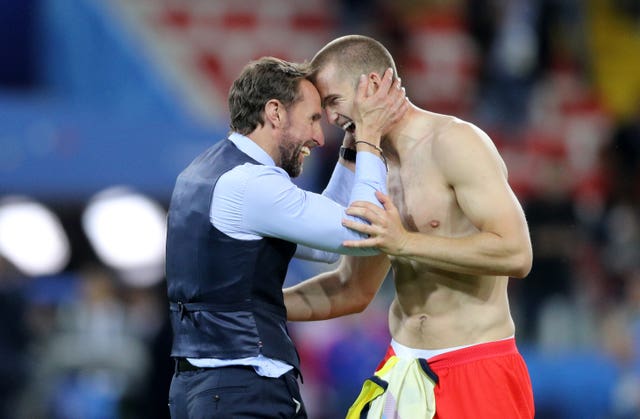 "I didn't want to get carried away because I said to Steve (Holland) 'OK, we're doing it the hard way because we even lost the toss', which we know statistically it even more difficult for us.
"But we were relaxed because we were joking about that. It was great to be in the arms of your staff at that moment. because it's a real collective effort and everybody has put so much in to get to this point."