England's most capped player Peter Shilton believes Gareth Southgate's grounded approach will stand the Three Lions in good stead for their first World Cup semi-final in 28 years.
Southgate's men beat Sweden 2-0 in Samara on Saturday to advance to the last four for just the third time in history.
Shilton, who won 125 caps for his country, was the goalkeeper for England last World Cup semi-final appearance when West Germany beat Bobby Robson's side on penalties.
The 68-year-old insists it is paramount today's team do not get carried away with the prospect of international football's greatest prize so close, and he has been impressed by how Southgate has managed emotions.
"Obviously you know that you're getting very close to the final and you do obviously get a little bit excited, but you've got to keep focused," Shilton told Sky Sports News HQ.
"The one thing that's come across with this squad is they've kept their feet on the floor, nobody's getting too excited and I think that's the right approach."
Captain Harry Kane and his team-mates have been given an indication of the feeling back home from celebratory clips on social media, with Shilton admitting the 1990 squad were largely unaware of how the nation reacted to their progress.
"It's quite strange for me to witness all the hype and the crowds and how excited they are because that's what it must have been (like) in Italia 90 when we got to the semis," he explained.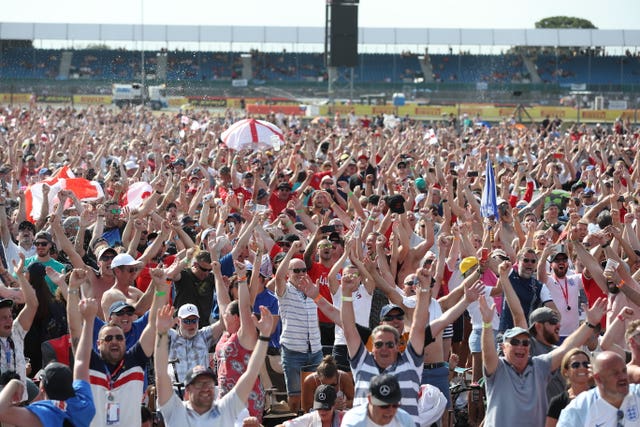 "I think it's good the players understand it's a big moment for the country."
Should Southgate's team go one step further than the 1990 team did, they would meet either France or Belgium in their first World Cup final in over half a century.
The team that reached that stage in 1966 went on to win the tournament on home soil and Shilton is backing this team to do likewise.
"We've got to believe, definitely," he added.
"I think France and Belgium have proven to be really good sides. Belgium, I thought, did great against Brazil – them going out was a great bonus for us.
"I think we can beat Croatia, get in the final and anything can happen. It's going to be tough but let's say it's definitely coming home."