England boss Gareth Southgate has admitted he could not listen to "Three Lions" for 20 years after his penalty shoot-out miss in the Euro '96 semi-final.
The song, recorded by David Baddiel, Frank Skinner and the Lightning Seeds, has been echoing around the nation once again ever since it became apparent that Southgate and his team were going to have an extended stay in Russia.
Asked about it at his pre-match press conference ahead of Wednesday night's World Cup semi-final clash with Croatia, Southgate said: "Football's Coming Home is a song I couldn't even listen to for 20 years, frankly, so for me it has a slightly different feel.
"It's nice to hear people enjoying it again, anyway."
Midfielder Jordan Henderson, who was only six years old the day Southgate missed from the spot against Germany, admitted the scenes of celebrations back home are inspiring him and his team-mates.
He said: "It's a special feeling to know that the people back home and out here in Russia are enjoying the experience just as much as we are.
"All the celebrations and the songs they are singing back home, it inspires us as players to be able to bring the nation together and put smiles on people's faces.
Southgate, who revealed he has a full squad from which to choose, also voiced his support for Manchester City striker Raheem Sterling, whose performances in Russia have attracted criticism in certain quarters, insisting he is a key member of the team, a claim supported by Croatia boss Zlatko Dalic.
He said: "I'm not surprised that Croatia have identified Raheem as a key player.
"If you look at all of our attacking patterns and the way that our front four have combined and played, he's been instrumental in that, so I think he's a player that's really appreciated by the team.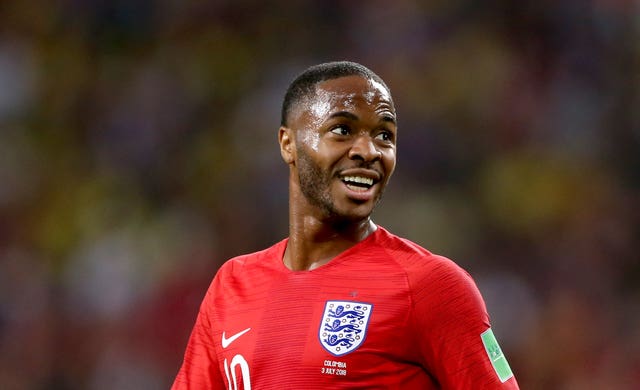 Southgate will go into the game grateful for the support of those who have helped him achieve his dreams in football.
He said: "Whenever you are involved in a tournament like this, you do think about the people who have helped you along the way, and every coach I worked with, teacher, players that I've played with…
"I've had lots of lovely messages from people and some big influences in my life, all of whom have played a part in my sitting here today, so I'm very grateful for support and help I've had across my 30 years in football, and of course from my parents before that.