Harry Kane has just become the proud owner of the World Cup Golden Boot, but he is already setting his sights on Tottenham's Premier League opener at St James' Park and ending his final unwanted jinx.
England may be leaving Russia empty-handed after losing their third-place play-off against Belgium 2-0 on Saturday night, but their captain's six-goal haul saw him crowned as the tournament's top marksman.
He achieved the feat despite drawing a blank in each of his last three matches and looked in need of some hard-earned rest and relaxation after a fruitless shift in St Petersburg.
An extended break does not appear to on the agenda, though, with the 24-year-old already eyeing Spurs' curtain-raiser against Newcastle in less than a month.
Kane has famously never managed a Premier League goal in August, but, having ended any doubts over his suitability for tournament football over the last month, he wants to put that right as soon as possible.
"I'll hopefully be back for the first game and hopefully I can try and score in August this year," he said with a smile.
"Not many people get to say they've won a golden boot in a World Cup, it's a big achievement.
"I said before coming into the tournament I wanted to prove I could do it in these big tournaments.
"The Euros (in 2016) was disappointing for me and if anything I wanted to prove to myself I could score at this level. I've scored at every other level and it was important I did that. I'm extremely proud.
"I'm sure I'll look back in a few weeks' time and take all these experiences in."
There will be time to take stock and reflect on his own performances. Despite his impressive tally, Kane was unusually muted in open play over the course of the competition.
Typically a prolific shooter, he was largely reliant on corner routines and a hat-trick of penalties here.
"You're playing the best teams in the world at the end of the day, you're not going to get five or 10 chances a game. You have to take what you're given," he explained.
"I've had a couple that I feel I could have done better with, especially in the semi-final but that's part of being a striker: you're going to miss some and you're going to score some.
"Set-plays are a big part of the game so if I score every goal from a set-play I'm not too bothered."
Kane denied feeling drained, despite signing off with a lethargic performance, but accepted some down time would help clear his mind after a hectic time in the limelight.
"We'll have to talk to the gaffer at Spurs, but it will be a couple of weeks (away)," he said.
"Physically your body will always take you where you'd never think it would. The important thing is mentally. It will be difficult but something we have to deal with.
"We train all year round, we're young, we're fit, your body gets on with it.
"For me personally, and I know for the other lads, it's just getting away from football really. It's hard, but it's what we have to do with the season starting so quickly."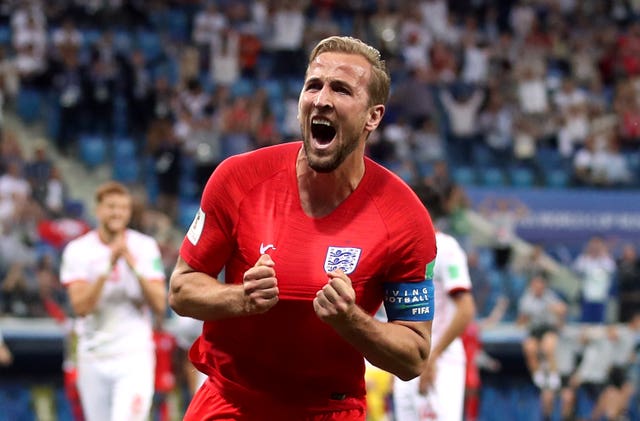 "It will go with the other two, the Premier League ones, I'm sure they'll send it over in a nice secure package," he said.