After sharing the first three grand slam titles of the season, the US Open offers the chance for one of the big beasts of men's tennis to stamp his authority on 2018.
Roger Federer made the early running, winning his 20th slam crown in Australia and becoming the oldest man to be ranked world number one, but Rafael Nadal wrestled control back on clay before Novak Djokovic discovered his form again to win Wimbledon.
Djokovic headed to New York fresh from beating Federer to complete his set of Masters titles in Cincinnati but the man who has proved hardest to beat this year is Nadal.
He begins the defence of his US Open crown against compatriot David Ferrer on Monday feeling confident and fresh after winning the Rogers Cup in Canada two weeks ago.
Nadal said: "It has been a very positive season. It's true that the first three months of the season were very, very tough for me in terms of the injury that I had in Australia. But after that I think I lost two matches.
Nadal had not won a hard-court title for three and a half years heading into the US Open 12 months ago but he took full advantage of a field weakened by the injury-enforced absences of several rivals to lift the trophy for the third time at Flushing Meadows.
"It was a very important title," he said. "Last year was a very special year after a (difficult) couple of years.
"Of course, winning on clay, but then to win on hard again is something that means a lot to me, especially here in New York. I always had a great connection with the crowd here. The crowd bring me to another level of energy."
Nadal is in the other half of the draw to Federer and Djokovic and is seeded to meet Juan Martin del Potro in a repeat of last year's semi-final.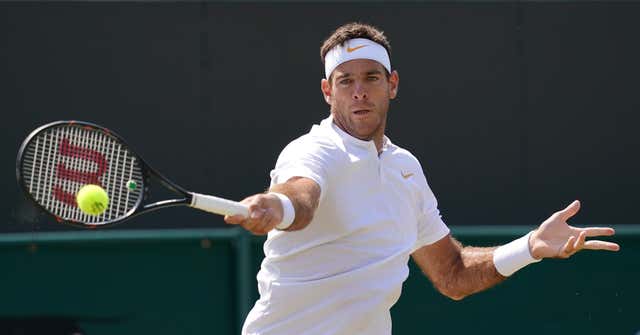 Nadal has been the man to stop him each time, but it took every ounce of the Spaniard's strength to do so in a stunning last-eight battle at Wimbledon, while he produced some of the most memorable moments of last year's tournament in New York, defying illness to mount an improbable comeback against Dominic Thiem and then defeating Federer.
For Del Potro, though, the most important thing is having finally moved past the wrist problems that left him fearing for his career.
The 29-year-old, who plays American Donald Young on Monday, said: "Sometimes I have to deal with pain in my wrist, which is normal after all my surgeries.
"But I think it's amazing for me just thinking about tennis, not talking any more about the injuries, and coming to this tournament thinking about my highest ranking or my big expectations. It's the best things I could feel before a tournament."