Mauricio Pochettino believes his Tottenham side should have beaten Watford if they are to be considered contenders for the Premier League title and says their 2-1 loss was a "wake-up call".
Spurs made a real early-season statement with a 3-0 demolition of Manchester United on Monday night to make it three wins from three, but they could not follow it up as the Hornets deservedly beat them at Vicarage Road.
The visitors went in front early in the second half when Abdoulaye Doucoure scored an own goal, but headers from Troy Deeney and Craig Cathcart in the space of seven minutes turned it around for the hosts, who have won their first four league games of a season for the first time since 1988.
Pochettino had warned his side there was a bump in the road coming if they believed their own hype and his words came true as they defended poorly from set-pieces and barely caused any threat of their own.
"It is so painful to concede two goals like this, it is so painful because the first half looked like a friendly game," Pochettino said.
"I am very disappointed, very disappointed because if you want to be a contender…it is so difficult to understand because I thought we controlled the game in the first 45 minutes.
"We conceded two goals that if you want to be a contender you cannot concede.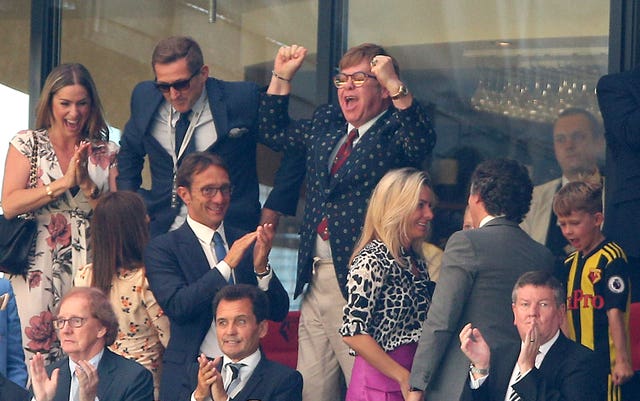 "This is good to compare, some people talk about perceptions but the reality was on the pitch.
"The reality is if you want to be a contender today we should win and win easy because everything was ready to win the game. That is very painful, but I am not upset.
"We need to show more respect to this competition, we need to compete much, much better.
"It is difficult for me to understand because for four years we were a contender.
"You need to show respect because to compete to win it is not easy, the Premier League is so, so tough.
"That is why after the third game because we beat Manchester United and the circumstances that we beat them, we need to be more cautious.
"And I think that is good today to feel the pain it will help us for the future to be better.
"I was very, very disappointed and my message is you need to go there like a lion and try to score in every single action."
Watford boss Javi Gracia was in a much better mood after his side beat Spurs in the Premier League for the first time in 11 attempts.
The Hornets sit alongside Liverpool and Chelsea as the only teams to win their opening four games of the campaign and Gracia is enjoying the moment.
"Everybody is happy because to get four wins in a row is not easy and everyone is enjoying, the players and supporters," he said.
"It's a good moment for us, we have to enjoy, knowing that it is only the first four games. But we are enjoying the moment.
"I think we have played better, but playing against Tottenham you have to do many things different.
"You have to be very demanding. We conceded a goal and with a very good reaction were able to score two goals from set-pieces."