Cricket Australia is investigating claims by Moeen Ali that he was called 'Osama' by an Australian player during an Ashes Test.
The governing body described the allegations made by the England all-rounder in his autobiography as "unacceptable" and said it was taking them "very seriously".
Moeen claims he was subjected to the racial slur by an unnamed opponent during his Ashes debut in 2015.
Moeen, who scored 77 runs in the first innings and took five wickets in the match as England won the series opener in Cardiff, alleges the player compared him to terrorist Osama bin Laden during an on-field exchange.
Writing in his autobiography, which is being serialised in The Times, Moeen said: "It was a great first Ashes Test in terms of my personal performance, however there was one incident which had distracted me.
"An Australian player turned to me on the field and said, 'Take that, Osama'. I could not believe what I had heard. I remember going really red. I have never been so angry on a cricket field."
Responding to the allegations on Saturday, a CA spokesperson said, according to www.cricket.com.au: "Remarks of this nature are unacceptable and have no place in our sport, or in society.
"We have a clear set of values and behaviours that comes with representing our country.
"We take this matter very seriously, and are following up with the ECB (England and Wales Cricket Board) as a matter of urgency to seek further clarification around the alleged incident."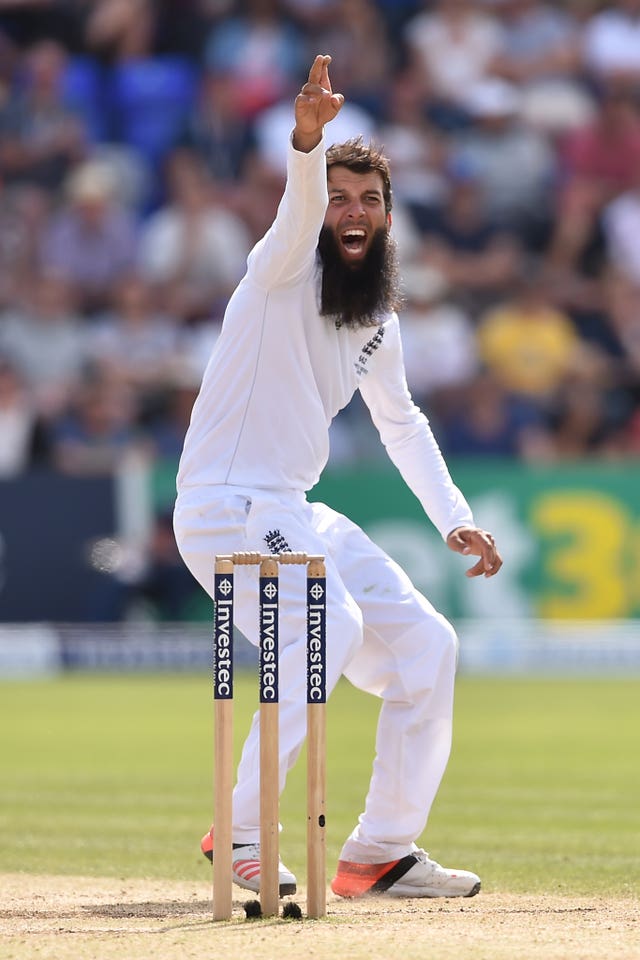 According to Moeen, the player involved denied making the slur when confronted about it at the time.
"I told a couple of the guys what the player had said to me and I think (England coach) Trevor Bayliss must have raised it with Darren Lehmann, the Australians' coach," Moeen added.
"Lehmann asked the player, 'Did you call Moeen Osama?' He denied it, saying, 'No, I said, "Take that, you part-timer"'.
"I must say I was amused when I heard that for there is a world of difference between the words 'Osama' and 'part-timer'.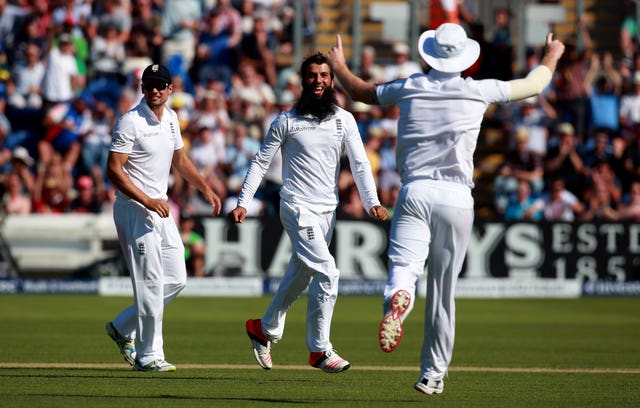 Moeen revealed that after the series, during which he said the Australia team "refused to talk to or even acknowledge us", he spoke to the player.
The 31-year-old said: "He came up to me and said, 'I know what you thought I said, but I didn't say that. I've got Muslim friends and some of my best friends are Muslims'.
"I did not argue with him. But I was so clear that is what he said. Why should I invent it out of the blue? I've got nothing against him. I have never had any fights with him before. I did not even know the guy. And I thought his denial was a standard response."
Former Australia pace bowler Jason Gillespie has described Moeen's claims as "incredibly disappointing".
Sussex coach Gillespie, who played 71 Tests for Australia, said on BBC Radio 5 Live: "I haven't read Moeen's book, so it would be remiss of me to comment on that, however they're pretty disappointing allegations I suppose, and I think Cricket Australia are doing their due diligence by coming out and saying they will investigate these things further.
"But certainly if those things are true they are incredibly disappointing and I'd like to think that as a society, as a sport, we've moved on from that sort of carry on."
He added: "Certainly as a former player you don't want to be hearing this sort of stuff come out, so let's let Cricket Australia do their due diligence and do their investigations and until then it's very difficult to comment."
Moeen will captain Worcestershire at Vitality Blast finals day at Edgbaston on Saturday.