David Luiz was left puzzled by his treatment under Antonio Conte, according to the Italian's successor Maurizio Sarri.
Luiz had been an integral figure in Chelsea's title win in Conte's first season as boss, in 2016-17, but scarcely featured after the 3-0 loss at Roma on October 31 last year.
The Brazil defender had a rumoured falling-out with Conte and a series of injuries, not featuring at all after the February loss at Watford.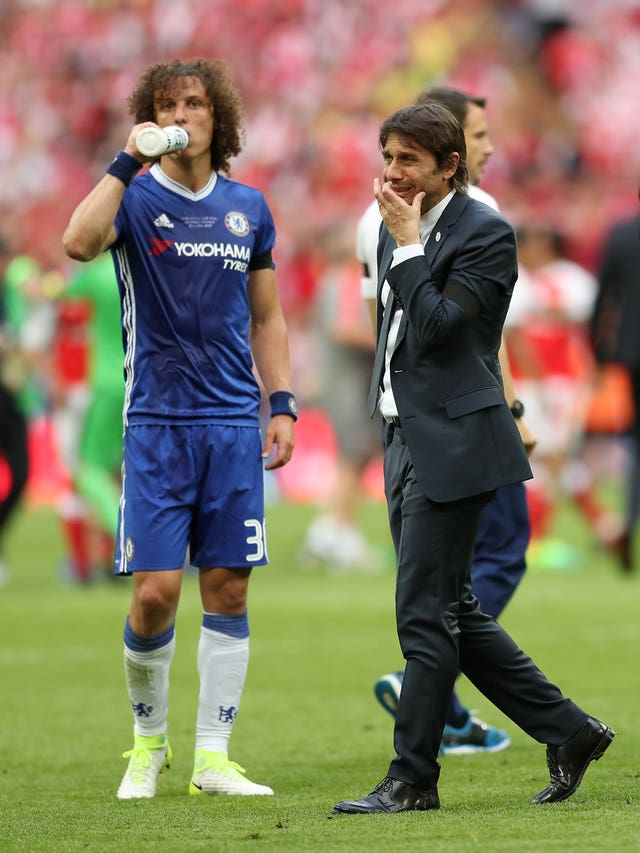 Luiz has been key to the revival under Sarri, a former banker with a sense of perspective.
Chelsea are unbeaten with five wins and two draws and almost inflicted Liverpool's first loss on Saturday.
What Sarri likes about Luiz may be a trait which explains his exile under Conte.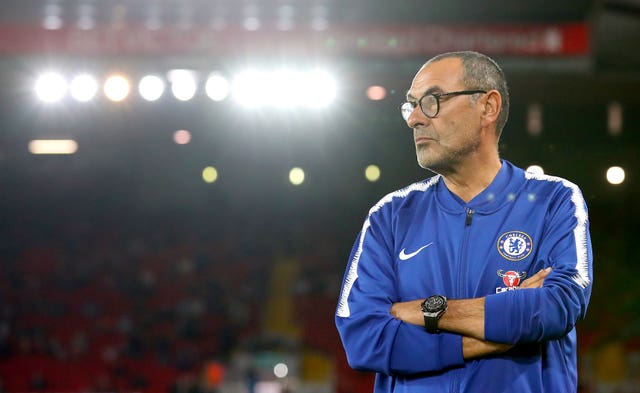 "I like very much direct people.
"When I arrived here immediately I had the feeling he's a very good player for my way of football because he's a centre-back who is very technical.
"Then I appreciate his qualities as a man. He's really better than I thought before."
Luiz played well in Saturday's 1-1 draw with Liverpool, ending the Reds' 100 per cent start to the campaign.
"Sarri is giving us a lot of happiness to play football. We are trying to enjoy," Luiz told Chelsea TV.
"He gives us a lot of confidence. He shows us what he wants. He gives us the details about the game. He works hard in every situation. And also as a human he's a fantastic person.
"Every single day he says to us 'you have the best job in the world, so you have to enjoy'.
"You have to try to do this with a big smile. Many people in the world don't have this privilege."
The Blues finished fifth last term, 30 points behind champions Manchester City, but Sarri's impact has brought the excitement back and led to suggestions of a title challenge, which the Italian has played down.
Eden Hazard's sixth goal of the season had looked like giving Chelsea all three points before Daniel Sturridge's late intervention.
Sturridge's 50th Premier League goal for Liverpool saw Jurgen Klopp's men avoid a first defeat of the campaign. Next for them in the league is a home clash with City.
"Every point counts in the Premier League," former Chelsea striker Sturridge said on liverpoolfc.com.
"It's a great feeling to help get a result for the team. We deserved a draw, the bare minimum, because we played well, had a lot of chances in the first half and a couple in the second as well, so I think we got what we deserved in the end."
Klopp admitted Salah would be frustrated, but the German hopes to lift his Egypt forward's mood.
Asked if Salah was happy with his own performance, Klopp said: "Of course not. How could he (be)?
"That is a normal situation. Now, that is what you have a manager for.
"As long as he works like he works, I am completely fine."