England came up against one of the rarest sights in cricket during their first tour match in Sri Lanka – ambidextrous spinner Kamindu Mendis – but everything else about their comfortable win was strictly by the book.
Twenty-year-old Mendis was lining up for a strong Sri Lankan Board XI in Colombo and showcased his incredible ability to deliver both right-arm off-breaks and slow left-armers, happily switching from one to the other mid-over with no discernible dip in quality.
Having already made a confident 61, the Galle native proved himself a true all-rounder with his display of versatility but an eye-catching eight-over stint was not enough to distract England skipper Eoin Morgan or Joe Root regardless of his chosen action.
The pair put on an unbroken stand of 174 for the third wicket, finishing not out on 91 and 90 respectively when bad light arrived to bring a 43-run victory via the DLS method.
England had earlier kept a home side featuring nine full internationals to 288 for nine, with spinners Moeen Ali and Adil Rashid to the fore.
Moeen claimed three for 42 as he reeled off 10 consecutive overs in sapping heat at the P Sara Stadium but was struck by the efforts of the Sri Lankan youngster.
"I've never seen someone do that live but it's great and fantastic for the game," he said of Mendis.
"It's amazing he was so accurate with both arms and really it will be the way cricket is going to go. I've tried bowling left-arm but I was so bad…you just don't have that same feel.
"You hear rumours about these guys being around but for him to bowl to that standard and be that good is fantastic."
There was a first look at Olly Stone in a senior England shirt but despite showing good signs of pace and bounce his six overs were a peripheral part of the tale.
In all England's seamers bowled 23 overs for 158, compared to 27 overs for 121 from the spin pair plus part-timer Root.
A third specialist, Liam Dawson, is expected to get a run out in the second warm-up on Saturday and could have a role to play in the forthcoming five-match series.
"We feel we (spinners) play a massive role to keep it tight and take wickets but these guys are used to these conditions so it might not be as easy for us as people think," said Moeen.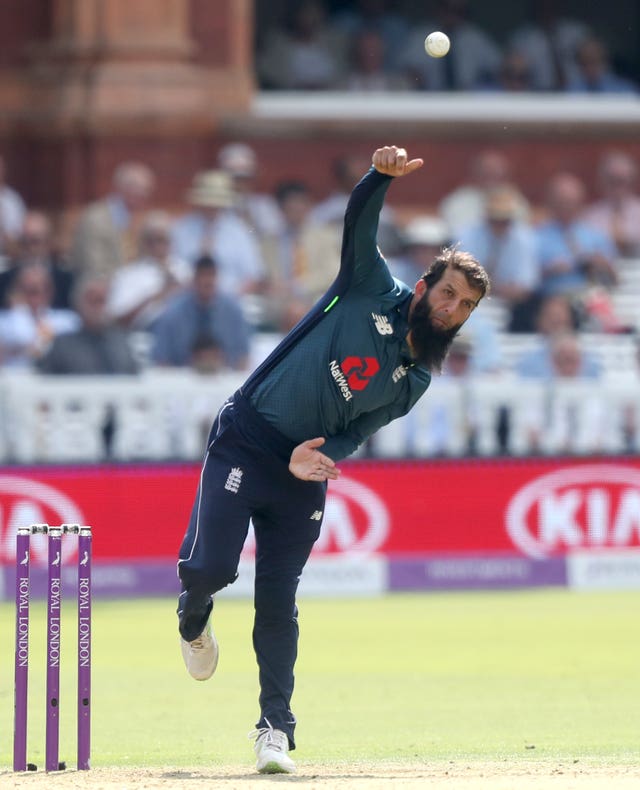 The last word belonged to Mendis, who has high hopes of bringing his skills to the senior international stage.
"When I was eight years old, playing in the garden with my friends, I learned to bowl with both arms. Now I am comfortable with both and happy to do it any match," he told Press Association Sport.
"I am trying to play for my country and my aim is to play for Sri Lanka, I'll work hard for it. Root and Morgan knew what I was going to do, they didn't panic and are very big match players. They are two of the best I have bowled to."