England are hoping to conquer the volatile Sri Lankan weather and the home side's "liquorice allsorts" attack after their winter tour endured a false start in Dambulla.
The wisdom of travelling to the island during the rainy season is becoming a hot topic after the series opener was washed out by a three-hour deluge after just 15 overs.
England lost one of their two warm-up matches without a ball being bowled in similar conditions in Colombo last week and there is a growing suspicion the elements could continue to interrupt the series.
The England and Wales Cricket Board accepts the trip falls outside "prime match-staging periods" but believe it is a necessary consequence of a congested international calendar and not an oversight to apologise for.
Just nine days separate England's departure on November 29 and Sri Lanka's first game in New Zealand, leaving little room for manoeuvre.
Saturday's second ODI will take place at the same venue but a morning start time and the option of a reserve day makes a completed match much more likely.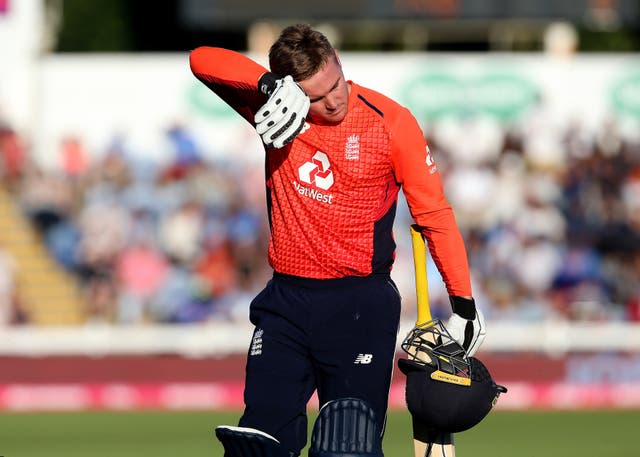 "Yeah, it was liquorice allsorts," said opener Roy, who was dismissed by the unpredictable Akila Dananjaya – whose arsenal includes off-breaks, leg-spin, googlies and carrom balls.
Lasith Malinga was also back on show, with his idiosyncratic 'slingy' action no less exaggerated at the age of 35.
"He's very different. I've only faced him once before but he doesn't give you much angle to work with," was Roy's assessment.
"He almost did me with his slowie but we'll see, it's a long series. I'll probably do some work against the side-arm (ball-thrower) to try to combat that lack of angle. We're used to bowlers bowling wide of the crease but he doesn't give you a huge amount."
Roy and Jonny Bairstow shared an opening stand of 49 on Wednesday, becoming the first English pair to put on 1,000 ODI runs together in a calendar year.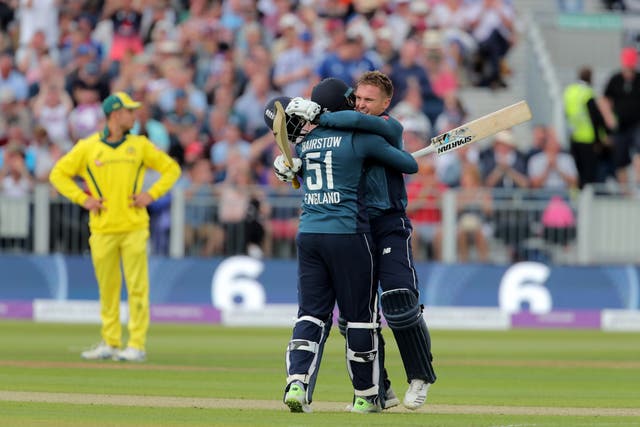 "That's a nice stat, a beautiful stat, something to keep working on," said Roy.
"I just think we are both free-flowing batsmen who go out there, express ourselves and look to take it to the bowlers. He has got different scoring areas to me and the bowlers have to come in and bowl separate deliveries to both batters.
"It's all good foundations for the World Cup."
As a limited-overs specialist, Roy's focus has been trained on next summer's tournament on home soil for some time.
There is, though, an outside chance of him breaking into the Test set-up before the 2019 Ashes.
The 28-year-old hit 128 for county champions Surrey in his final first-class knock of the season and has been picked for England Lions' four-day 'Test' against Pakistan A next month.
"It's a good opportunity for me to go and showcase some skills there. I have still got a huge love for the (longer) game," he said.
"It is a very pure form and I enjoy going out there with no ambitions at scoring at eight an over! It is quite nice just to stand there and bat and watch the ball."