Floyd Mayweather has not agreed to an official bout with kickboxer Tenshin Nasukawa, the former five-weight world boxing champion has said on Instagram.
Mayweather seemed set to face the Japanese fighter on December 31 in Tokyo, but the 41-year-old took to social media on Wednesday to address the issue.
Mayweather wrote: "First and foremost, I want it to be clear that I, Floyd Mayweather, never agreed to an official bout with Tenshin Nasukawa."
He added: "I was asked to participate in a nine-minute exhibition of three rounds with an opponent.
"This was to be an exhibition put on for a small group of wealthy spectators for a very large fee.
"This exhibition was previously arranged purely for entertainment purposes with no intentions of being represented as an official fight card nor televised worldwide.
"I want to sincerely apologise to my fans for the very misleading information."
Speaking at a press conference to promote MMA promotion company Rizin Fighting Federation, he said: "I wanted to do something different. It doesn't matter where the fight is but it's in a special place.
"I always wanted to display my skills outside the US and be in a special fight. This presented itself, I spoke with my team, I got with Rizin and we put it together."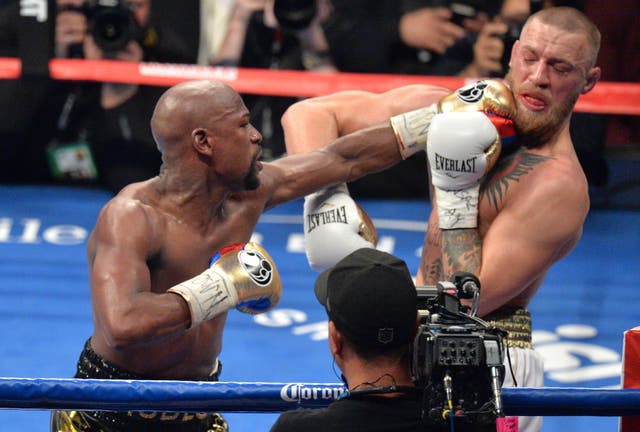 Nasukawa, 20, is unbeaten in 27 kickboxing fights and holds a 4-0 record in mixed martial arts.