Rory Best hopes head coach Joe Schmidt will decide to commit his long-term future to Ireland.
Schmidt's current Ireland deal expires after next year's World Cup in Japan, but the in-demand boss has already revealed he will make a decision about his next move before the end of the calendar year.
Kiwi coach Schmidt may well opt to return to his native New Zealand for a crack at leading the All Blacks, but Ulster hooker Best hopes he could sign on for more with Ireland.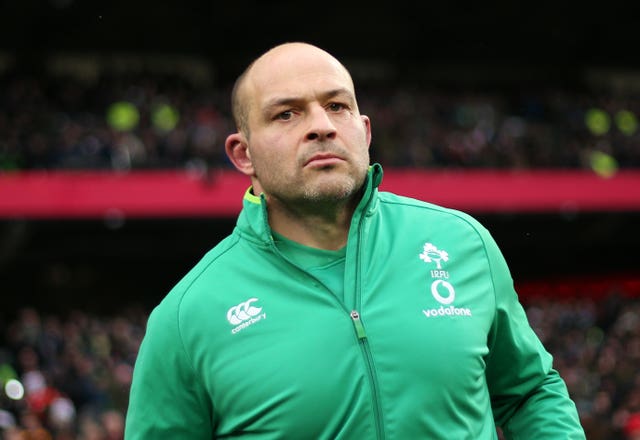 "From a player's point of view, and even from an Irish rugby fan's point of view, you want to see the best coaches staying and he's the best coach I've ever worked with," said Best.
"In my opinion he's one of the best coaches in the world. So that's who you want in charge of the national team.
"But he has got to do what's right for him, and if that is a change then his legacy will go on longer than just the silverware that sits in trophy cabinets.
"I think that what Joe has done for Irish rugby, not just for the national team but Leinster, is evident. It's plain to see in the silverware and that speaks for itself.
"No matter what Joe does, he has changed Irish rugby and how we perceive performance and preparation.
"His legacy will obviously be trophies, what Leinster have become and what Ireland are pushing towards becoming and have achieved. But it will also be about the coaches that he brings through in years to come.
"You maybe won't see that yet, perhaps a little now with Paul (O'Connell) at Stade. But you'll probably start to see that more and more, as guys have had five, six, 10 years involved with him, start to retire and start to take up that side of the game. That will probably be the lasting legacy."
Should Schmidt opt to relinquish his post next year, Best believes Ireland boast plenty of internal candidates to step up to the top job.
"When you look at our coaching staff, there is that option (for internal promotion), massively," said Best.
"These guys, they take a lot. Simon (Easterby) and Faz (Andy Farrell) took a lot of the preparation last week, and you saw what happened there.
"Simon has obviously been a head coach at Scarlets, Faz has coached at Saracens, he's coached at England and he's been involved in a massive part of our success here.
"So there's plenty of options and there's plenty of good young coaches around.
"And I think that's the next step not just for Ireland but for the provinces, to start to bring through Irish coaches and not have an over-reliance on foreign coaches.
"Because there are plenty there, we've just got to get pathways to let them through and really let them flourish."