Head coach Wayne Bennett is convinced England are heading in the right direction despite ending their Test series with New Zealand on a low note with a 34-0 defeat.
England had already secured the series with close-fought wins in Hull and Liverpool but met their match against the fired-up Kiwis in front of a near-capacity crowd of 32,186 at Elland Road.
Asked if the six-try rout took the gloss off the series triumph, Bennett said: "Not for me, not personally.
"You never see a scoreline like that coming but it happens. It was a combination of things – injuries, being their best for a couple of weeks, not a lot of luck.
"A lot can change if we've got Sean O'Loughlin, Sam Tomkins and George Burgess out there. We had a stack missing as it was so that just added to our problems.
"The guys who came in all gave the team something, we just missed some combinations that would have helped us a little bit more."
Wigan forward Joe Greenwood became the 11th player to make his England debut since the World Cup final last December and Bennett says he is happy with the strength in depth at his disposal.
"I've learned there's a pretty talented group of footballers in this country," he said.
"We had about 12 or 13 players not in the team who played in Australia so you've got a very healthy squad to pick from going forward.
"There are five or six guys who have given us a good glimpse of what they can produce. Luke Thompson is one of those, we've all seen what Tom (Makinson) has done on the wing, Jake Connor in the centre, Oliver Gildart to name just a few."
"We got to the tryline on a couple of occasions when they weren't deemed to be tries but it works that way sometimes," Bennett added.
"You've got to keep everything in perspective, we've had two great games and won the series, New Zealand probably played their best game today.
"We're going in the right direction, I'm pleased with the way we're going."
Winger Ken Maumalo scored a try in each half as New Zealand re-produced the type of football that earned them victory over world champions Australia a month ago.
Coach Michael Maguire said: "It's a shame it finishes now, we want to keep it going.
"We missed an opportunity, that's the big thing, but I've a lot of belief in this group. There's a real strong bond in this team and it's very exciting for New Zealand rugby league.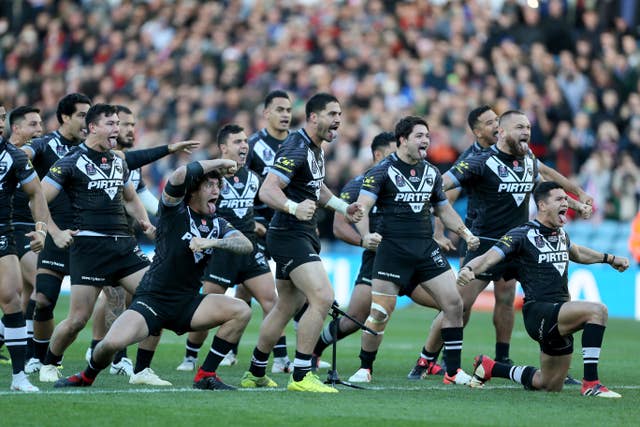 Man of the match was scrum-half Kodi Nikorima, who plays his club rugby under Bennett at Brisbane.
"He's really improved," Maguire said. "He's going to be strong leader if keeps progressing the way he's going."