Roger Federer insists the prospect of claiming his 100th title in London is still not entering his head.
The Swiss great faces Alexander Zverev in the last four of the ATP Finals, with a potential blockbuster of a final against world number one Novak Djokovic to follow on Sunday.
Federer needs one more title to make it a century of career singles tournament wins, but with Zverev finishing the year strongly and Djokovic in irresistible form, he knows it will be a tough ask at the O2 Arena.
"Personally I'm still not thinking of the number 100," said the 37-year-old, six times a winner at the ATP Finals.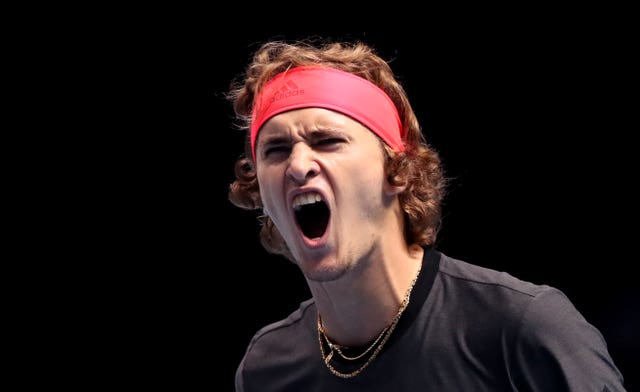 "As long as I think Novak is in the draw anyhow, he's playing so good again, it's never going to be easy.
"I think it's just going to be hard to finish it, but I'm happy I gave myself the opportunity."
Zverev booked a showdown against Federer with a straight-sets win over American John Isner.
The battle of the big servers resulted in a 7-6 (5) 6-3 victory for German Zverev, ending Isner's debut in the tournament at the group stage.
The 21-year-old has yet to reach a grand slam semi-final but finds himself in rarefied company at the prestigious end-of-season tournament.
"It's obviously great getting to the semi-finals, but the tournament isn't over," said Zverev.
"I am in the semi-finals. There's only good opponents left. There's only the best in the world.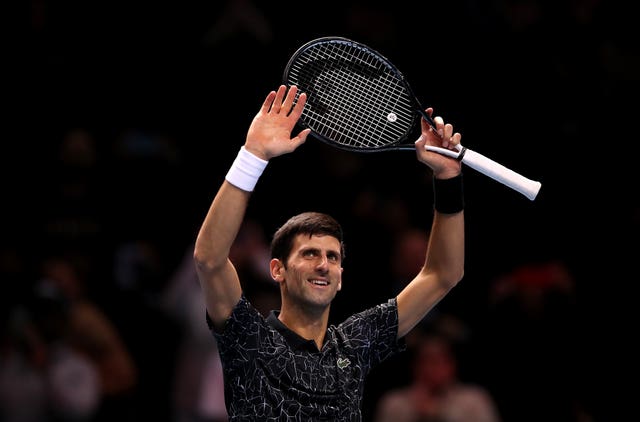 Djokovic will face South African debutant Kevin Anderson, the man he beat in this year's Wimbledon final, in the other semi-final.
Djokovic, who beat Marin Cilic 7-6 (7) 6-2 in Friday evening's dead rubber, said: "(Anderson) is playing some great tennis, it's definitely his best season and he's continued doing that throughout this tournament.
"He's playing well, serving well, very aggressive, so I know what to expect."