Ronnie O'Sullivan revealed he was suffering from a virus after brushing aside factory worker Luke Simmonds to book his place in the second round of the UK Snooker Championships in York.
Despite losing the first frame to his unranked 38-year-old opponent, O'Sullivan appeared to show few ill effects as he rattled in back-to-back centuries for a 6-1 win and set up a Sunday clash with fellow veteran Ken Doherty.
But afterwards O'Sullivan said he felt "absolutely awful" and at one stage became concerned he might have to curtail his quest to become the first player to win the title seven times.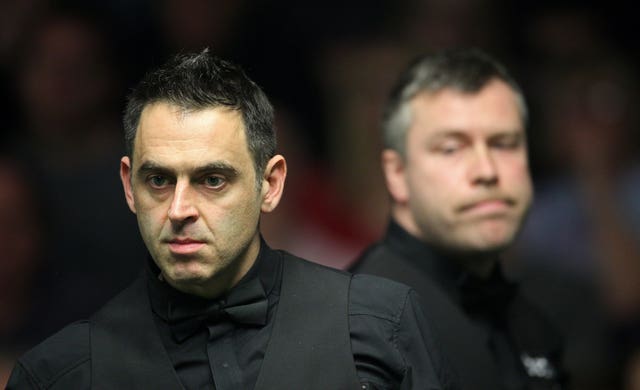 "It felt like one of the hardest matches I've ever had to play. Every time I was on a shot I felt like I was going to feather the white because I couldn't focus. Every shot felt like a black ball in a world final."
O'Sullivan heaped praise on Simmonds, who has a job building carbon fibre body parts for cars, and who evidently does not fit his definition of one of the "numpties" whom he has frequently derided.
"I can't believe he's a factory worker and he doesn't play much, because he's got more shots than 80 per cent of the players on the tour."
Certainly Simmonds showed few signs of nerves, winning a scrappy opening frame with a 56 break, and he had his chances in the second as O'Sullivan evidently struggled to get into his stride.
Still there was an air of inevitability about the conclusion and despite his discomfort O'Sullivan still managed back-to-back breaks of 118 and 112 – after a near-miss on 97 in the fourth frame – to take his career ton tally up to 980.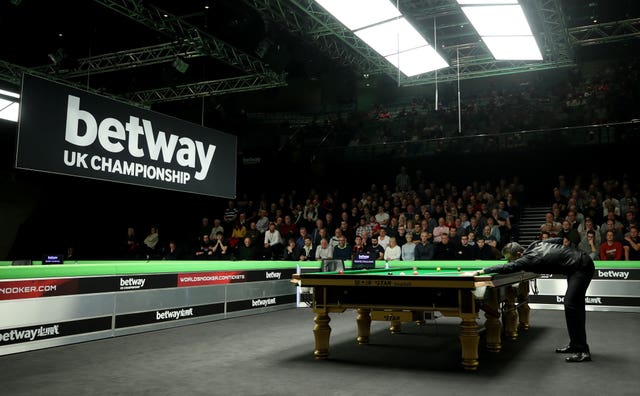 "Until this tournament goes down to the last 16 and two tables, the atmosphere is not the best," added O'Sullivan.
"It is difficult for the top players to produce their best in these conditions.
"The top players do need the occasion to bring the best out of them so you will probably see a lot of surprise results.
"You're going to have to accept that you can get beaten by anybody – but they're probably not going to go on to win the tournament."