Maurizio Sarri watched Claudio Ranieri's Fiorentina train regularly in the 1990s and returned the favour when his fellow Italian was out of work earlier in the autumn.
Now Sarri's Chelsea will be seeking to bounce back from their first Premier League loss of the season, to Tottenham last Saturday, against Ranieri's Fulham at Stamford Bridge on Sunday.
Ranieri – sacked by Leicester nine months after their 5,000-1 title success and having had a season-long stint at Nantes in Ligue 1 – was twiddling his thumbs when he visited Sarri and his former Chelsea player Gianfranco Zola at the Blues' Cobham training ground.
"I spoke with him for three days – I don't remember exactly – one month ago, or 45 days ago," said Sarri, who said they dined together only in the Chelsea training ground canteen.
"He came to Cobham to see two, three trainings. He wanted to speak with me, with Gianfranco."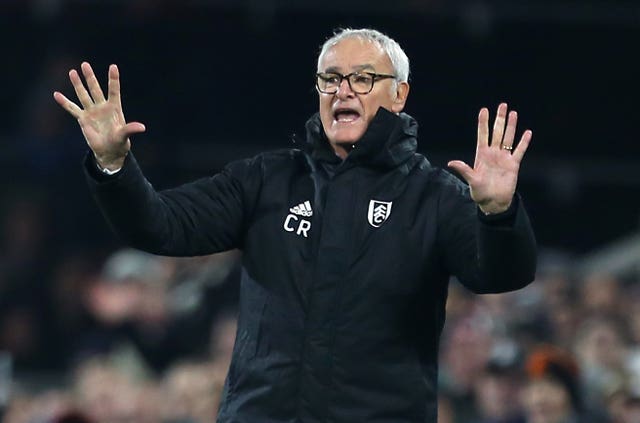 That was a few years before Ranieri was appointed Chelsea boss, in September 2000 for a four-year stint which ended when owner Roman Abramovich appointed Jose Mourinho.
The 59-year-old former Napoli boss said: "I went to speak to him when he was the coach of Fiorentina, 20 years ago, maybe. I don't remember very well, but I don't think he can remember this meeting."
Asked if he was worried Ranieri would recall his own methods, given the more recent experience, Sarri added: "But I saw his training 20 years ago.
"Usually a team of Claudio is really very solid. They usually defend very well, sometimes low, but very well. Usually he has a team very dangerous at counter-attacks, like in Leicester, but not only in Leicester."
"Usually the presidents are very strange," he said.
He more understood Ranieri's frustrations at being out of work, before the Cottagers called.
Sarri added: "Usually you can live very well for two, three months, then you're in trouble.
"Every coach, I think, is like this. For two months you're happy because you have time, and after two months you miss adrenaline."