Tottenham boss Mauricio Pochettino insists his friendship with Arsenal head coach Unai Emery will not be compromised by their new-found rivalry.
The pair are good friends from their time as managers in Spain together when Emery recommended Pochettino to replace him at Valencia in 2012.
They are now working in close quarters as opposition managers in north London and they come head to head for the first time at the Emirates Stadium on Sunday.
Asked whether their relationship will change, Pochettino said: "The opposite I think. Of course we are in different clubs and it is a derby we are going to play.
"One thing is to compete. In the moment we are going to compete, we are going to try to find the way to beat each other but before and after the game always very good friend."
Their friendship was born six years ago when the departing Emery suggested Valencia appoint Pochettino as his successor.
Pochettino decided to remain at Espanyol but the pair have stayed in contact ever since.
"We were talking and he said, 'Unai Emery advised me and told me to pick you, you are the best manager', and I said no, to stay in Espanyol.
"Then I called Unai who was in Spartak Moscow and said, 'Thank you very much for recommending me'. I chose to stay at Espanyol at the time. [I am] loyal.
"You need to ask him (why he recommended me), I didn't ask why.
"You need to say thank you and be grateful when a colleague – and after someone who became a very good friend [does that].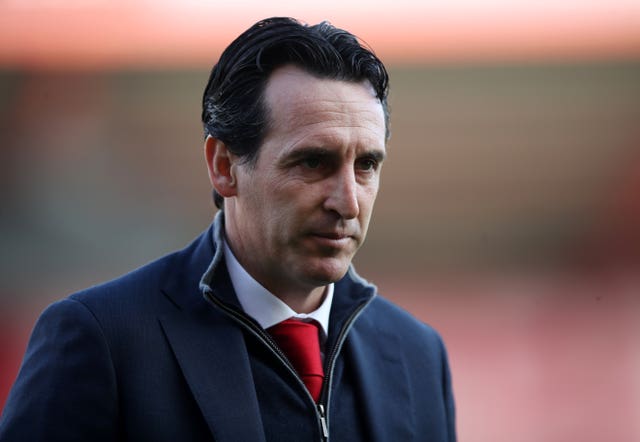 Emery, who sold Lucas Moura and Serge Aurier to Spurs when he was in charge of Paris St Germain, took guidance off Pochettino before agreeing to work in England.
Pochettino revealed: "We were talking yes, I remember one year ago in Bilbao when we were in a congress, he asked me about England and of course I advised him, 'If you have the possibility to come, sure you are going to be right'.
"I was in contact with him about football. At the end 99.9 per cent of our life is football and of course it is football whether it is in Paris or he was in different clubs.
"Sometimes he asks me about some players, some teams, us the same, contact between the coaching staff because we have very good relationship between out coaching staff too."