Ronnie O'Sullivan vowed to continue making snooker history after becoming the first player to win seven UK Championship titles with a 10-6 victory over Mark Allen in York.
O'Sullivan's triumph saw him surpass the previous record he shared with Steve Davis, as well as edging past Stephen Hendry to win a 19th 'triple crown' title – comprising the World and UK Championship and the Masters.
O'Sullivan said: "It's great to make history. To beat Davis's record and to beat Stephen Hendry, who is my hero and the ultimate player, is just crazy.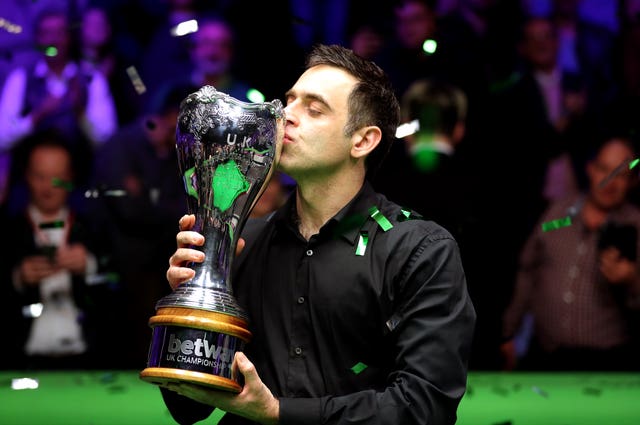 O'Sullivan's triumph, which came a quarter of a century after he first won the title as a 17-year-old, crowned a tumultuous week in which he threatened to launch a breakaway tour and needed a final frame decider to nudge past Ken Doherty in round two.
There were no such fears on Sunday as O'Sullivan reeled off six consecutive frames to turn an early 2-1 deficit to the reigning Masters champion into a 7-2 lead.
After years of threatening to walk away from the sport, O'Sullivan, who celebrated his 43rd birthday in the middle of the tournament, now appears thoroughly intent on committing himself to his sport for the long-term.
He added: "I was playing for the fans today. It's payback time – they have supported me for so long and they go through it all with me so I just need to play with a smile on my face.
"I am not setting myself any limits. I will play as many tournaments as I think I can play, whether they are big or small. It's just about playing and trying to enjoy it, because it's a fantastic sport."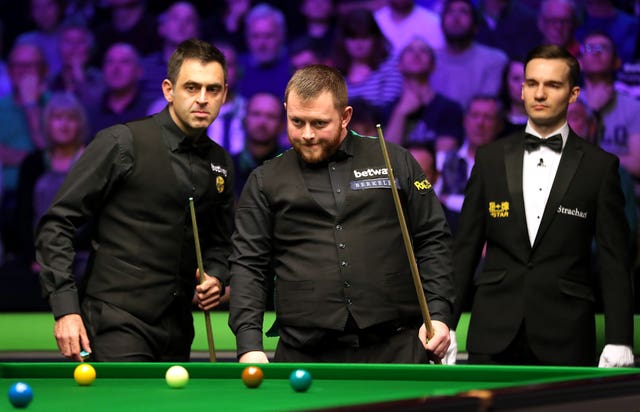 The Northern Irishman rallied well, winning two consecutive frames including a first century of his own to pull back to 7-4, but O'Sullivan took the next two, including a brilliant clearance of 63 to move within one frame of victory.
The mutual respect between the pair at the end was obvious, with O'Sullivan tipping Allen to go on to end his long search for a world title, while Allen described his opponent as the best player of all time.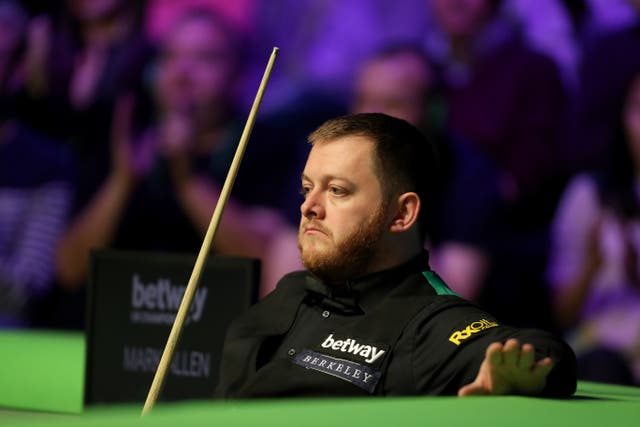 "I didn't feel like I did much wrong but I got really punished for it. That's the fine margins and Ronnie's game was really devastating in that first session.
"That's why you play the game, and it's up to me to go away and try to get closer to Ronnie's level but at the moment he's by far and away better than everyone else."