Leeds captain Stevie Ward is still suffering dizzy spells as a result of a head injury sustained in February.
The loose forward has not featured for the Rhinos since suffering a concussion in the opening Betfred Super League match of the season against Hull.
Coach Richard Agar has revealed the club are concerned about the player's well-being and there is still no timeframe for when the 26-year-old might be able to return.
"He has to get better first," said Agar at a press conference. "You have got to be ultra careful.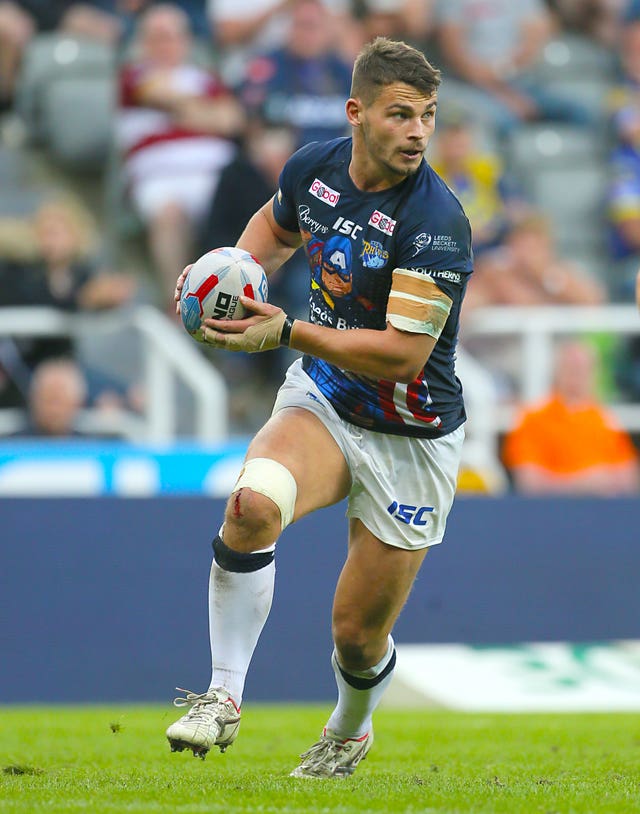 "He's still struggling a little bit. He's only doing light exercise. That's causing him dizzy spells and light-headedness.
"At the moment we are just leaving it with the specialists and the people that are taking care of his head knock.
"There is a fair amount of concern. It was February when he did it. It's August.
"Initially when we sent him to a specialist, who is a worldwide expert, he said he'd had cases that were six-months plus.
Agar also revealed James Donaldson is facing up to six weeks out after fracturing a bone in his back.
The 28-year-old second row was carried off on a stretcher after suffering the injury during the Rhinos' 27-26 golden-point victory over Huddersfield last Sunday.
Agar, whose side face champions St Helens this weekend, said: "He is in a fair amount of discomfort and has limited movement at the moment but it is probably not as bad as it sounds. We are probably looking at a five- to six-week injury.
"You saw at the weekend he tried to get up and walk off and fell back to the floor. He's had a difficult 48 hours but, as bad as a fractured back might sound, it is nothing more than a little crack."