Consistency will be key for Scotland boss Gregor Townsend when they launch their Guinness Six Nations campaign with games against England and Wales.
Townsend's team head to Twickenham for a February 4 opener that will mark his England counterpart Steve Borthwick's first fixture as an international head coach.
It is a ground where Scotland had a miserable record, claiming just one draw amid 16 defeats between 1985 and 2017.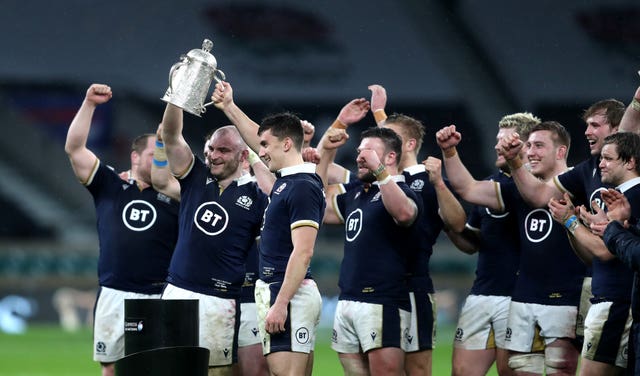 "We know what a big challenge going to Twickenham is," Townsend said.
"While we played really well two years ago, there weren't any spectators that day (amid the Coronavirus pandemic) so we know this is a bigger challenge. We believe the team is ready for that challenge.
"Accuracy and belief stand out. The accuracy in 2018 (at Murrayfield) especially our passing game, was excellent that day, and defensively we held firm.
"We have to improve within games as well, which is what really encouraged me in the Autumn Nations Series this season.
"We went 14-0 down against New Zealand after seven minutes, and in the next 53 minutes we were 23-0 up on the scoreboard (Scotland scored 23 unanswered points). That takes a lot of leadership from the players and accuracy to get back and score the points.
"It's being aware that things will sometimes go against you and maybe you will go behind. It's dealing with it in the game, and the players did that really well in the autumn.
"I really believe our supporters come to our games believing that we can win.
"Expectation brings more demand, more responsibility, and I suppose criticism when you don't reach those levels, which we have to take on board."
The latest Calcutta Cup encounter sees England going into a Six Nations game for the first time since 2015 without Eddie Jones as head coach.
Townsend added: "They (England) have got a huge depth to choose from. They are playing at home, and Twickenham has always been a tough place for any opposition team to go to.
"If you are trying to predict what rugby they are going to play, maybe it is going to be a bit more simplified because it is a new coaching group and they have got four or five training sessions before we play them.
"There will be a big focus on the set-piece."