Steve Phillips has resigned as chief executive officer of the Welsh Rugby Union amid allegations of a "toxic culture" at the organisation.
Phillips had resisted calls for his resignation, which came after a documentary aired allegations of misogyny, sexism, racism and homophobia at the game's governing body in Wales.
Former Olympic hurdler and Wales wing Nigel Walker has moved up from the union's performance director to take the acting CEO position with immediate effect, and warned of an "existential crisis" for Welsh rugby.
A number of former Welsh Rugby Union employees took part in an investigation by BBC Wales – which was screened on Monday night – with accusations about their time at the organisation.
Charlotte Wathan, general manager of women's rugby until her resignation last February, spoke of how a male colleague said in front of others in an office that he wanted to "rape" her, while another unnamed contributor says she was left contemplating suicide by her experiences of bullying and sexism at work.
WRU chair Ieuan Evans had vowed that an external taskforce will be established to help tackle the allegations that have been made.
On Friday, the Welsh Rugby Players Association sent an open letter to Evans demanding that "the WRU and its leadership truly takes responsibility for living up to the inclusive values that rugby claims to pride itself on".
Phillips attended the meeting about the new taskforce, but had since decided it was "time for someone else to lead the way".
"It is with a huge amount of regret that I have decided to hand in my resignation," said Phillips in WRU's statement.
"I have always had the best interests of Welsh rugby at the heart of my every action and thought, but have come to the conclusion that it is now time for someone else to lead the way.
"This is a sport I love and is so admired around the world and I wish everyone involved in the game every success and my heartfelt best wishes.
"I am absolutely aligned with Ieuan's commitment to re-examine and further improve the cultures and behaviours at the WRU and fully support the formation of a new independent Taskforce. I am pleased I have been able to start this process for the WRU.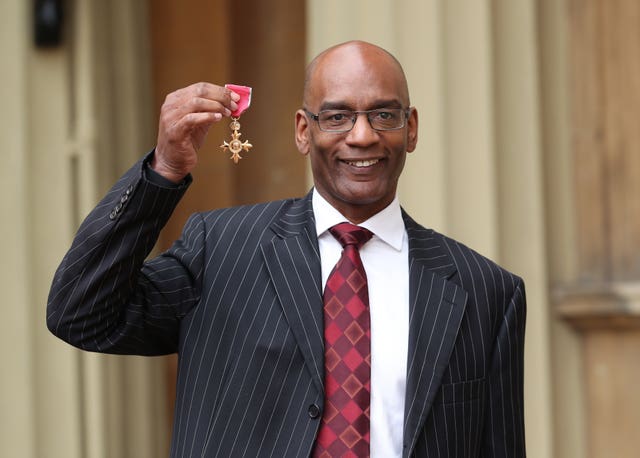 "I am on record already saying how much I hugely regret the feelings and emotions expressed recently by former members of staff."
Walker, 59, was appointed performance director of the WRU in 2021.
"There is no doubt that Welsh rugby is facing an existential crisis," Walker said. "This has been a wake-up call. Perhaps it is a call that has been overdue. The first step to any recovery is admitting the problem.
"We must now listen intently to what people from outside our organisation are telling us. We care and are committed to equality, diversity and inclusion and we work hard in this space with dedicated resource and investment.
"But we need to do better. We need to do much better and we will."
Plaid Cymru's sports, culture and international spokesperson, Heledd Fychan said: "Steve Phillips' position was untenable, and I welcome today's news that he has stepped aside.
"It is the right action to take after the abject failure of the WRU to date to deal with very serious allegations of misogyny and sexism that were seemingly known to him and others.
"Nigel Walker's appointment as acting CEO must signal the beginning and not the end of the significant structural and cultural changes needed at the WRU. The Welsh Government should now consider whether it is appropriate for the WRU to receive any further public money until these changes are made."