England and Manchester Thunder captain Natalie Metcalf believes the 2023 Super League is set to be "the most challenging yet".
The netball season kicks off with Team Bath facing last year's runners-up Loughborough Lightning in the first game of a bumper set of fixtures taking place in Nottingham on Saturday.
Defending champions Thunder go up against Celtic Dragons in the final clash of Saturday's action, and Metcalf is looking forward to the challenges this year will bring.
"(I'm) massively excited about the season starting," she told the PA news agency.
"Every season's different, you've seen personnel changing in lots of other teams. I think the 2023 season is going to be the most challenging Super League season yet. I think that's really exciting for the sport."
Thunder completed a perfect 22-game unbeaten season when they beat Lightning in last year's Grand Final, but Metcalf insists her side are focused on taking each game as it comes this time around.
"I think looking back on the 2022, season going unbeaten was something we were really proud of," she added.
"It was definitely challenging for us and wasn't easy at all, we had loads of close games and every game we played was really challenging and well-contested, so for us that was something we were really proud of.
"I think going into 2023 we want to look at being able to be consistent and take it game-by-game.
"We've had a lot of personnel change and have been really fortunate welcoming back some Thunder players who've been playing elsewhere, so to welcome them back's really exciting.
"There's definitely going to be some relationships and connections building as the season goes, but I think that's exciting and a good challenge for us."
This season has seen plenty of new incomings across all the Super League sides, and none more so than Leeds Rhinos, who enter their third year in the competition.
Still a relatively new franchise, Rhinos are aiming to establish themselves in the league having finished sixth and fourth in the last two seasons, and new signing Elle McDonald is looking forward to seeing what the team can achieve this year.
She told PA: "I think we're really positive about the group of players that (head coach) Liana's (Leota) brought together and we've seen since what we can achieve.
"Now we're looking forward to putting in continuous and consecutive 60-minute efforts, a lot to learn with a new group of players being brought in together, but we're definitely aiming high for this season and I'm hoping we'll be peaking right before finals!"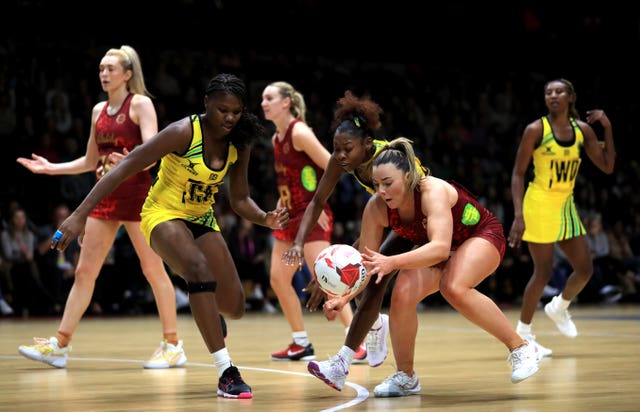 "My netball journey's been such a whirlwind and such a leap of faith, I guess, to move over from Australia to the UK and playing in a completely new league and new team," she said.
"Lots of new challenges for myself, but I'm looking forward to embracing that, enjoying my netball, getting out on court and being part of a new league.
"I think there's obviously going to be differences, whether it's the style of play, definitely the opponents we're coming up against, I guess I'm figuring that out as I go.
"I'm just really looking forward to it and finding out more about the league in each round."