European clubs have been warned against "reckless" spending on player wages and transfer fees by UEFA president Aleksander Ceferin.
A new UEFA report found just 12 clubs were responsible for two-thirds of the overall 1.9 billion euros (£1.7 billion) losses made by 144 clubs who reported financial results early for 2022.
UEFA's Club Licensing Benchmarking report released on Friday found that of the top-20 revenue-earning clubs in Europe who had already reported or estimated their 2022 financial figures, 16 of them had higher wage bills compared to the period before or during the Covid-19 pandemic.
The report found Paris St Germain spent an eye-watering 729 million euros (£642.6m) on total staff wage costs in 2022, which the report said represented a wage-to-revenue ratio of 109 per cent.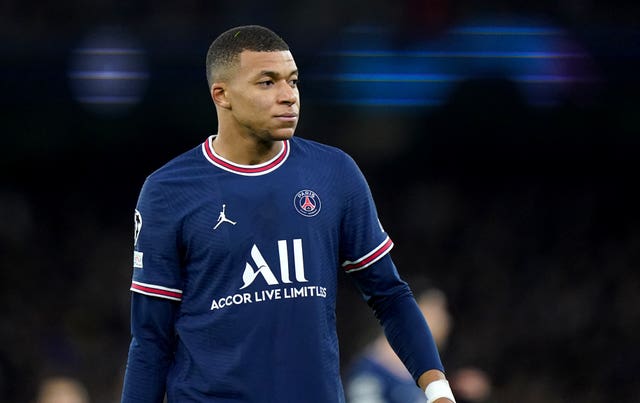 The report found player wages were up 16 per cent on average across the continent compared to pre-pandemic levels, with operating costs up by 11 per cent in line with the inflationary pressures in the wider world.
On average, the clubs reporting early on 2022 were found to be spending 83 per cent of revenue on player wage costs, net transfer costs and non-player wage costs, even before other operating costs are factored in.
UEFA has introduced new financial sustainability regulations designed to ensure clubs spend within their means. In the summer, the PA news agency understands, UEFA will tighten the regulations so that clubs can only split the cost of a transfer fee over a maximum of five years of a player's contract.
Ceferin said in his foreword to the report: "The most significant challenges for clubs come from the cost side. Despite the unprecedented turmoil of recent years, wages have continued to grow, rising on average by 16 per cent compared to pre-pandemic standards. Top-division players' salaries, for example, have more than doubled during the past decade.
"And while this is not a negative trend per se, it is clear that many are compromising their economic sustainability in their reckless pursuit of success.
"Therefore, UEFA and its member associations must remain vigilant and strictly implement the rules of financial sustainability at European and domestic level. UEFA took the first step last summer by introducing the first squad cost ratio rule in the new financial sustainability regulations, restricting spending on wages, transfers, and agent fees.
"The gradual implementation of this rule will see a limit on these costs set for 70 per cent in 2025-26, providing a direct measure between squad costs and income to encourage more performance-related costs, while limiting the market inflation of wages and transfer costs of players. The key is now to remain fair, strict, and consistent."
Ceferin's remarks come in a week where Manchester City have been referred to an independent commission over more than 100 alleged breaches of the Premier League's financial rules, and where the backers of a European Super League have pitched their new plans, arguing that the continent's current football model is unsustainable.
Despite soaring interest rates globally, bank debt among the early-reporting clubs in 2022 was 51 per cent higher than for 2019, though the report highlighted a trend towards borrowing costs being converted into longer-term financing arrangements.
Andrea Traverso, UEFA's director of financial sustainability and research, points out in the report how active investment funds and private equity investors have become in the football industry.
He said that this activity confirmed "the current financial distress suffered by a sector that analysts consider highly undervalued".
He added: "It is exactly the forecasted high margin for future growth that should be encouraging. Scratching the surface of aggregate figures, the report informs that two-thirds of the losses are generated by only a dozen of clubs; that 45 per cent of the clubs report a break-even result; that several of the currently well-performing clubs at domestic level do so by having their finances in order."