Stuart Broad believes his England career might have been over for good had he not been axed for last year's tour of the West Indies.
The 36-year-old is back with the Test side in New Zealand after taking an extended paternity break following the birth of his first child, Annabella, and is raring to go in Thursday's series opener at Mount Maunganui.
But 12 months ago it looked as though his England days may have been at an end. In the aftermath of a 4-0 Ashes defeat Down Under, Sir Andrew Strauss made the shock decision to drop Broad and James Anderson for a Caribbean tour that was billed as a 'red-ball reset'.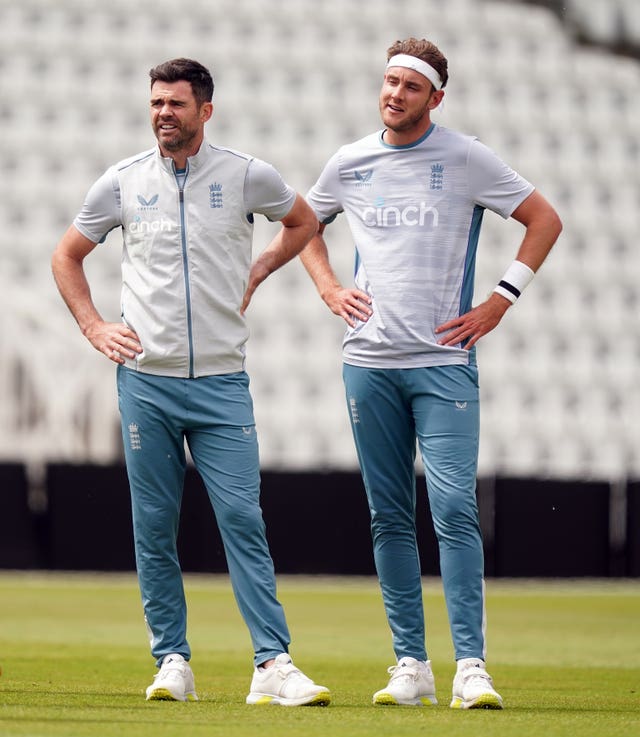 Broad was stung by his omission at the time but has come to realise that it was a blessing in disguise to avoid flogging himself on batting-friendly surfaces in Barbados and Antigua.
"Arguably that decision saved my career. If I had gone there on those pitches I'm not sure I'd be here now," he said.
"I don't think it was designed like that by the selectors but I count myself as pretty lucky. Looking back a year I would not have chosen to miss the Caribbean but it was a good thing that has happened for me. When I got left out I changed my mindset to just attacking a week at a time.
"It can be quite tiring looking too far ahead all the time and we got in a habit of doing that. I'm very relaxed now. If and when I get selected, I will give it everything, charge in, sign it off and go again. It's a big year for English cricket and the way this team is operating, it's exciting to be a part of."
Broad's brush with his own cricketing mortality has led him to appreciate his Test career even more, as he enters his 17th year as an international athlete.
Both he and Anderson have been enthusiastic adopters of the changes ushered in by Stokes and McCullum, from the bonding efforts behind the scenes to the focus on entertaining on the pitch.
He even got the chance to take it in from a distance in December, when he became an avid viewer of the historic whitewash in Pakistan while getting to grips with the demands of fatherhood.
"I feel very lucky to have been around for the birth in the first 12 weeks of Annabella's life, it's certainly life-changing that is for sure, but I watched that tour intensely," Broad said.
"It was really entertaining. I was quite addicted to watching and see what was coming. The way they played was breathtaking for an England team away from home in the subcontinent."
He was particularly taken by 18-year-old Rehan Ahmed's cameo as the so-called 'nighthawk' on debut in Karachi. Broad was first earmarked for the role, which involves a tailender being promoted to swing with abandon and shift the momentum of the match, but he has yet to get the chance.
"I sent Baz (McCullum) a text when he did that, I was quite impressed with his start," he said with a smile.
"The whole dream of a nighthawk is hitting your first ball for six but he crunched his down the ground for four then got out slogging so they were both big ticks."
"Yes, you can earn a lot more money playing T20 stuff and if that is your main goal then you are always going to go down that route. But the job satisfaction of this environment is 10 out of 10," he said.
"There is no way you can replicate walking off after five days winning a Test match after the effort you have put in. It tests character, fitness and skill."
It is that kind of challenge that keeps Broad charging in every day, with his white-ball days long behind him. Asked if he might roll back the years to take part in The Hundred this year, with the whole of August cleared for the competition, he was definitive.
"It's not for me. The idea of bowling 15 balls and getting slogged at my age doesn't fill me with any excitement to be honest," he said.
"I've enjoy watching it and seen some very entertaining games but some cricket is better enjoyed from the stands."