England are aiming to end their losing habit in day/night Tests against New Zealand this week, but seamer Ollie Robinson has given a thumbs down to "gimmicky" pink ball cricket.
The tourists arrived in the coastal city of Mount Maunganui on Sunday, greeted by heavy wind and rain brought in by Cyclone Gabrielle and against a backdrop of safety warnings from the national weather agencies.
How badly the region will be impacted is likely to be determined over the next 24 hours but, while the England management keep a close eye on the forecasts, the players are preparing for the series opener at the Bay Oval to take place as scheduled on Thursday.
England defeated the West Indies at Edgbaston in their first ever day/nighter in 2015 but have been routed in their next five, all overseas, including an innings loss to the Black Caps in Auckland five years ago.
A slice of luck at the toss and getting the opposition batting during the pivotal 'twilight' period will be important to reversing that streak but Robinson makes no bones about the fact he would rather be playing a standard five-day match.
"Traditional Test cricket, there's nothing wrong with it to start with. I don't think we need to play these pink ball games," he said.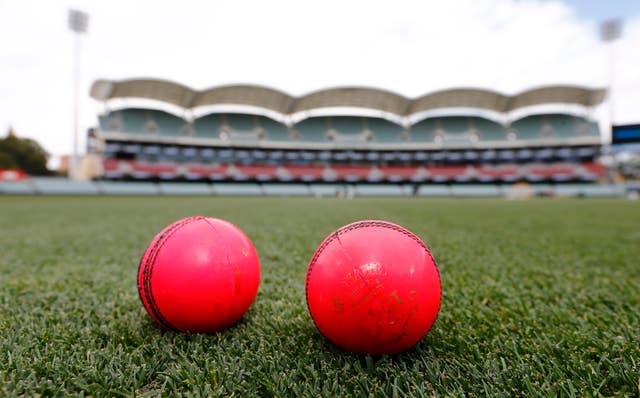 The brighter pink ball has recently been touted for more widespread use, primarily as a potential solution to bad light stopping play, but as someone who uses it as the tool of his trade Robinson is underwhelmed by the current product.
"I'm not a massive fan of that ball, no. We've been trying to get them to swing this last week and they're very inconsistent. They're just not a traditional cricket ball," he said.
"We've been trying a lot in the last week or so to get the pink ball moving and it's proved pretty challenging. It's not as consistent as the red ball, Dukes or Kookaburra, which swing for a little while and allow you to shine them.
Robinson's first day/night Test, in Adelaide during last winter's Ashes, took a turn for the unexpected when he was surprisingly invited to bowl a spell of off-spin after a selection blunder saw Jack Leach left out.
Watching the 6ft 5in pace man twirling away in his sunglasses was a symbol of England's muddled thinking during that series, and there is no chance of a repeat in the days ahead.
"I hope not anyway," said Robinson with a smile. "For everyone's sake."
Ben Stokes' decision to have him share the new ball with James Anderson when he returned to the side last summer, nudging the vastly experienced Stuart Broad to first change duties, brought excellent results but with New Zealand relying on two left-handed openers in Tom Latham and Devon Conway there could be another change.
"They've got two lefties up top and Broady is really good against left-handers, so whatever role we each play at any given time we'll be up for the challenge," said Robinson.
"It's not set in stone by any means. We'll play it as it comes and we're all ready for that."
"We'll be keeping tabs on it, but hopefully it won't affect us too much," he said.
"We are well aware it could be tricky to get out there but if we don't train before Thursday I feel we've already had a good prep and we're ready to go anyway."