Mercedes have taken the unprecedented gamble of stripping paint off this season's car in a drastic move to revive former glories.
Lewis Hamilton and team-mate George Russell will tackle the new campaign – which fires up in Bahrain on March 5 – in a black machine with Mercedes ditching its traditional silver livery.
However, unlike in 2020 and 2021 when Hamilton called on the Mercedes hierarchy to transform their cars from silver to black in a defiant message against racism, they have this year ditched the paint brush in a bid to save weight and improve performance.
The exposure of raw carbon fibre leaves a black finish on the challenger Hamilton hopes will carry him to a record eighth world championship.
"We were overweight last year and we were carrying a weight penalty," said Hamilton. "There has been a heavy focus to make sure that is not the case this season.
"Last year the team thought we were going to be on weight and instead we were well over, so I am glad that it has been taken seriously.
"What we see on the car is a lot of carbon fibre and not too much paint, the bare minimum.
"That is positive because it means we are all out for performance and not how it looks, but how quickly it goes."
Hamilton, who spent the majority of F1's three-month off-season in the United States and Antarctica, recorded his worst championship finishing position last year after the Silver Arrows failed to master the sport's new regulations.
He lost his record of winning at least one race in every season of his career – a streak which stretched back to his debut campaign for McLaren in 2007 – and finished sixth in last year's standings, 214 points adrift of runaway winner Max Verstappen.
Hamilton, who is entering the final year of his current £40million-a-season deal, will be banking on his team to right the wrongs of 2022, allowing him to challenge rival Verstappen and Red Bull.
But there was certainly a sense of caution in the Silverstone air on Wednesday as Hamilton and Russell took the wraps off their new car.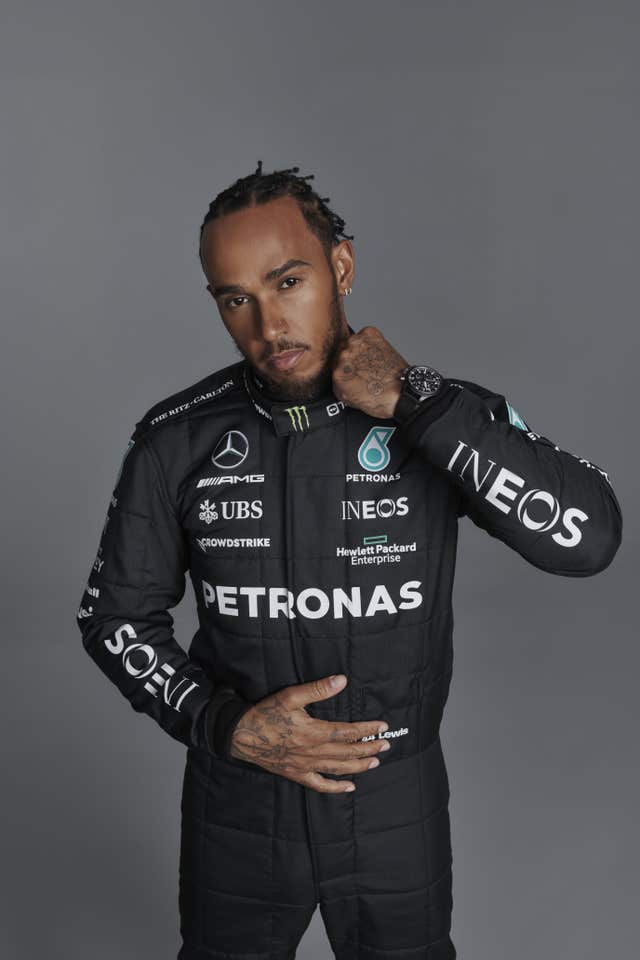 "Last year was a shock to all of us so this year we are more grounded," added Hamilton, ahead of his 11th season with Mercedes and his 17th in all as an F1 driver.
"The approach is that we might not be the fastest out of the gate, but hopefully it will be closer and we have the potential to close the gap early on in the season.
"I have been here a long time. I continue to love racing and that is never ever going to change. It is part of my DNA and I always believe I can get better.
"There is always a new log-book and new tools that you have to get used to and I love that so I am planning to stay a little bit longer. I don't plan on being anywhere else."
Hamilton and Russell – who claimed his first victory and Mercedes' sole win of last season at the penultimate round in Brazil – completed a number of shakedown laps at Silverstone on Wednesday.
They will get their first proper taste of this year's machine during three days of testing in Bahrain next week.