Wasps have been given approval to take part in the Championship next season but there is no late reprieve for Worcester following their proposed rebranding as 'Sixways Rugby'.
While Wasps have met the conditions required to take part in the second tier of English rugby, talks held on Monday between Worcester's new owners Atlas, the Rugby Football Union and the Department for Digital, Culture, Media & Sport failed to break the deadlock.
Atlas announced last Thursday that the RFU's demands for inclusion in the Championship were too onerous, forcing them to instead pursue a merger with semi-professional Stourbridge in the hope of competing in the fourth tier.
Wasps and Worcester were placed into administration earlier in the season after being pursued for unpaid tax by HM Revenue and Customs, resulting in their removal from the Gallagher Premiership.
Tuesday was the deadline for the clubs' applications to join the Championship but while Wasps produced a signed solvency agreement and proof of funds, the RFU noted that Worcester's course of action meant creditors would go unpaid.
The governing body also has misgivings over Atlas' "transparency about ownership and funding structures".
"Our goal has consistently been to see Wasps and Worcester in the Championship and preserve the clubs for their fans and the wider communities they serve," RFU chief executive Bill Sweeney said.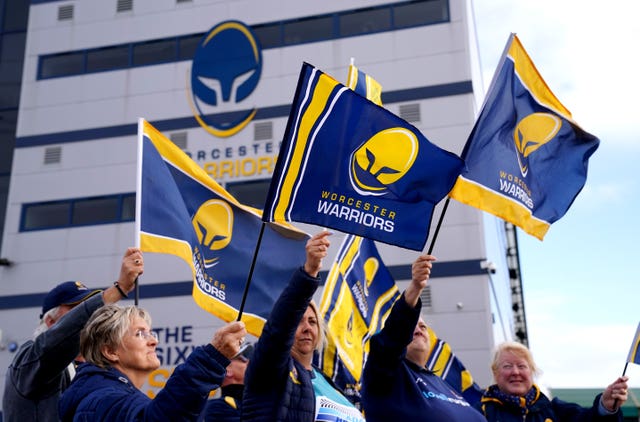 "We would like to thank all those involved with Wasps for the open and collaborative dialogue over recent months.
"We appreciate the disappointment felt by Worcester Warriors staff, players and fans following the Atlas decision will be very significant.
"For a club to continue following insolvency, it is imperative that it has a sustainable and funded business plan, that there is transparency about ownership and funding structures, and that rugby creditors are paid.
"Payment of rugby creditors is an integral part of our insolvency regulations and we cannot approve the takeover of a club without agreement that rugby creditor payments will be made.
"Given Atlas's withdrawal from the process, we remain concerned that there are insufficient funds to pay rugby creditors.
"We will continue to work with Atlas over the coming weeks to understand their vision for rugby at Sixways.
"While the RFU is the regulator of rugby union, we have worked tirelessly to ensure we are making decisions that are best for the sport."