George Russell summed up the mood in the Bahrain Grand Prix on Sunday night when he chillingly predicted Max Verstappen's Red Bull team will win all 23 races this year.
Defending world champion Verstappen picked up where he left off with a crushing display to take the chequered flag at Formula One's season opener in Sakhir, crossing the line 11 seconds clear of Sergio Perez in the other Red Bull.
As Verstappen dominated, 41-year-old Fernando Alonso provided the spark to a tame race as he duelled with old foe Lewis Hamilton to claim the final spot on the podium. Hamilton finished fifth.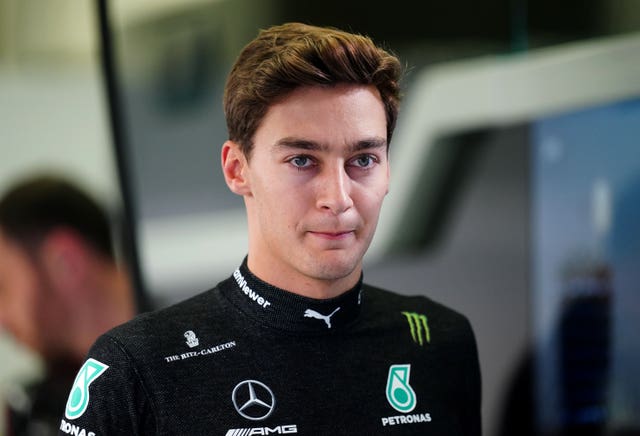 "Red Bull have got this championship sewn up and I don't think anybody will be fighting with them this year," said Russell, who finished seventh on a sobering evening for Mercedes.
"They should win every single race this season. With the performance they have got I don't see anyone challenging them. They have got it easy at the moment, and they can do what they like.
"They might not take every pole – because Ferrari are competitive over one lap – but when it comes to race pace, they are in a very strong position."
Verstappen has won 10 of the last 12 races, and 17 of the past 24 – stretching back to his contentious triumph over Hamilton in Abu Dhabi which brought the curtain down on an F1 season for the ages.
However, a period of dominance has ensued. Red Bull mastered an overhaul in regulations to allow Verstappen to take his second consecutive championship with four rounds to spare last year, and his display here did little to dampen expectations that he will secure a hat-trick of titles.
However, Mercedes have not only fallen further behind Red Bull this year, but been usurped by Aston Martin, too.
Team principal Toto Wolff has effectively waved the white flag on this season's championship by turning his attention to a new design for next year, and ditching a planned upgrade to come at the fifth round of the season in Imola.
Russell added: "We can't beat around the bush. It is a big blow for all of us, but if we have to sacrifice races, or part of the season to give ourselves a chance to get a car that can fight – if that is the second half of the season or looking towards next year – then that is what we will have to do because clearly we are a long way behind.
"We are here to fight for championships. We are here to win and nobody remembers who finishes second or third. If I finish second or seventh in the championship this season it makes no difference.
"I am here to win races. I want to win championships and that is what every single person in Mercedes is here to do. If we need to make drastic changes to give ourselves a shot in the second half of the year or whenever that may be, that is what we will do."
Wolff concluded: "It was one of my worst days in racing. It was really not good at all. We are lacking pace, left right, and centre and Red Bull are just on a different planet.
"That is what hurts because they are so far ahead and it reminds me of our best years where we just put a second on everyone else. That is the benchmark and we need to come back and we can absolutely do that."