Gregor Townsend declared Stuart Hogg "one of the best players in the history of Scottish rugby" ahead of the full-back's 100th cap against Ireland on Sunday.
The 30-year-old has established himself as a mainstay in the dark blue jersey since making his international debut against Wales in 2012.
Townsend is hoping the pre-match fanfare for Hogg will help inspire Scotland to a victory over Ireland as they bid to land a first Triple Crown since 1990 and keep themselves in contention for the Six Nations title.
"It's very well deserved," said the head coach of Hogg's accomplishment. "He's been one of our best players over the last 10 years but also in the history of Scottish rugby.
"We put a tribute video on for him the other day when we announced the team with some of the tries he's scored, some of the victories he's been involved in.
"The creative nature of his game, his durability, his love of the jersey, his love of playing the game has been constant throughout that period.
"It's a great game to win your 100th cap, back at home, with a trophy at stake.
"He'll lead the team out and I'm sure the crowd will want to show their love for him and their appreciation of what he's done in that jersey."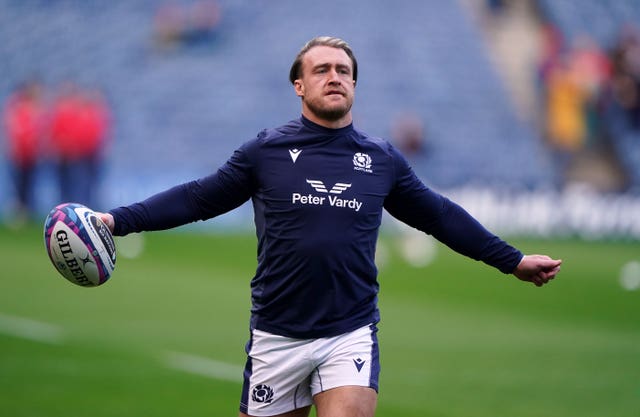 "This week he's trained the best he has this season, so he's responded really well to being named in the team, to having the players behind him and congratulating him on his 100th cap," said the coach.
"He's looking in great physical shape. I know he was wanting to play last weekend for Exeter but I messaged him to say 'look, just take it as a positive that not playing will mean you're going to be really fresh for what will be a big week for you'."
Townsend has made two changes to the XV that started against France a week past Sunday.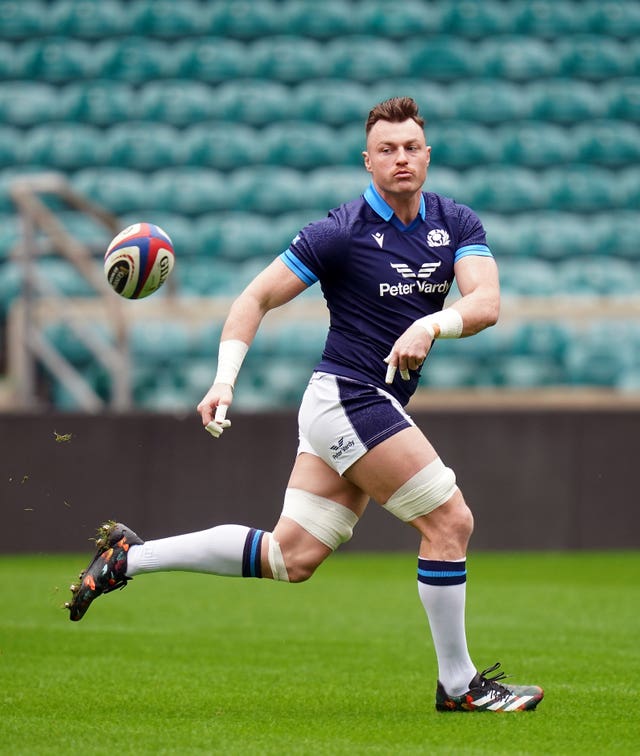 "Jack's been really consistent in training and he's taken that into the games where he's come off the bench and we feel this is the right time to see that blend," said Townsend.
"We believe Hamish can have a big role to play in that last quarter of the game or longer, potentially.
"When you play against the top sides in the world, the last 20 minutes is going to be very important, just like the first 20 minutes."
Townsend feels his team are in good shape to compete with Ireland but he is braced for a formidable challenge from the world's top-ranked team.
"It's the best Ireland team we've faced," he said. "They're on the back of a lot of big wins and they've got their strongest team they could probably put out to play us this weekend, so – while we've improved – we've got more improvement in us and we're going up against a team that's on top of their game."