Sheikh Jassim's representatives are due at Manchester United on Thursday and Sir Jim Ratcliffe is set to attend a presentation by senior management staff at Old Trafford the following day, the PA news agency understands.
The club's owners, the Glazer family, announced last November they were conducting a strategic review, with the sale of United one option being considered.
Qatari banker Sheikh Jassim and Ineos founder Ratcliffe have made offers to buy the club to American merchant bankers Raine, which was brought in to assist the club in assessing offers.
Elliott Investment Management has also reportedly made it through to the second stage of the process, although the firm is said to be offering funding rather than a takeover.
The PA news agency understands Elliott representatives attended last Thursday's 4-1 Europa League win against Real Betis at Old Trafford.
Meanwhile, UEFA president Aleksander Ceferin has admitted a "rethink" of the current rules which prevent clubs with the same owners competing in the same European competition could quickly take place.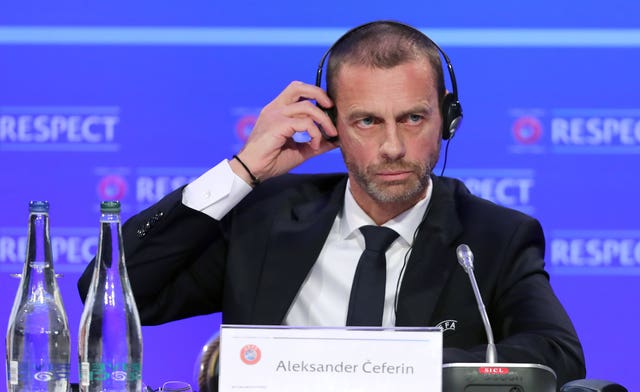 "Those are the current rules, which we have to rethink," Ceferin said in an interview with Gary Neville's The Overlap Channel.
"We have to speak about these regulations and see what to do about it.
"There is more and more interest for this multi-club ownership. We shouldn't just say no for the investments for multi-club ownership, but we have to see what kind of rules we set in that case because the rules have to be strict.
"We have to see what to do. I won't say what we do but we first have to speak in the house and bring it to the executive committee.
"The options are that it stays like that or that we allow them to play in the same competition.
"I think it has to be quick because everything has to happen quick. It wouldn't be correct that I speak about something that we didn't discuss much."