Amir Khan insisted he had no idea how the banned substance ostarine entered his body as he admitted his two-year ban from all sport for failing a drugs test could "tarnish" his legacy.
UK Anti-Doping said the former light-welterweight world champion boxer returned a positive result for the anabolic agent following his sixth-round technical knock-out loss to Kell Brook in Manchester in February 2022.
Khan, who announced his retirement in May last year, accepted a violation of anti-doping rules but said he had not intentionally ingested the substance, an argument accepted by an independent panel following a hearing in January this year.
"I don't want to be remembered for something like this," Khan told Sky Sports.
"That hurts a lot, if people remember me for this incident, it would always upset me because it was never done on purpose.
"But hopefully people believe me and maybe I should have taken more caution, maybe other fighters, and especially young up-and-coming fighters can learn from me and that mistakes can happen.
"All my life I've been a true fighter and a real fighter and respected the sport so I hope this is something that doesn't really tarnish that in any way."
Khan made his professional debut in July 2005, became Commonwealth lightweight champion in 2007, and in July 2009 won the WBA light-welterweight title with victory over Andreas Kotelnik in Manchester.
Khan unified the WBA and IBF titles with a win over Zab Judah in 2011 but controversially lost his next fight to Lamont Peterson, who would subsequently test positive for synthetic testosterone.
"This positive test was the night of the fight against Kell Brook," Khan said.
"Throughout the training camp I was tested about eight times, concluding a week before it and I was negative.
"I retired after that fight, I put in the worst performance I ever have as a fighter, didn't feel like myself and then realised it was maybe time to call it a day.
"The amount of ostarine that was in my blood, it was 0.5 which is literally – if (my body) was an Olympic-size swimming pool, it's smaller than a grain of salt.
"I don't know how it got in my system. I would never cheat.
"I'm a retired fighter. I've got a two-year ban now which is quite strange and funny that they banned me. I've already retired. I've no comeback plans at all."
His popularity extends beyond the ring, and he has appeared on the reality show I'm A Celebrity…Get Me Out of Here and his own BBC reality show Meet The Khans: Big In Bolton. Khan is due to make a second appearance on an I'm A Celebrity all-star series later this month.
Khan was first notified of his positive result in April 2022 and given a provisional suspension, with charges following in July after he had announced his retirement with a 34-6 professional record.
Following the hearing on January 24 this year, the National Anti-Doping Panel issued its ruling on February 21.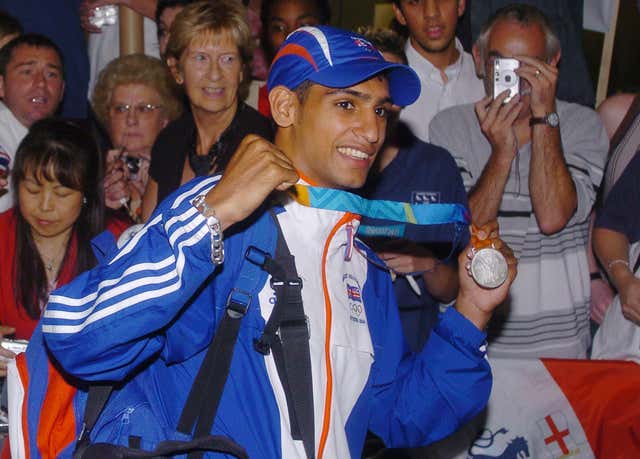 "Strict liability means athletes are ultimately responsible for what they ingest and for the presence of any prohibited substances in a sample.
"It is important that all athletes and their support personnel, whatever level they are competing at, take their anti-doping responsibilities seriously. Not doing so risks damaging not only an athlete's career, but also undermining public confidence in clean sport."