Scotland's Katie Archibald added Commonwealth champion to her long list of accolades on this day five years ago.
Archibald, an Olympic, world and European champion in various disciplines, took gold in the women's individual pursuit in Brisbane, having broken the Games record in a blistering qualifying session.
Her only previous Commonwealth medal was the bronze she won in the points race in Glasgow four years earlier.
Archibald, then aged 24, said before racing began gold was the only colour she wanted and swiftly delivered, covering the 3,000m distance in three minutes 26.088 seconds to beat Australian Rebecca Wiasak.
She had set the record at 3:24.119 in a qualifying session which saw three riders go under the previous record, set by England's Joanna Rowsell Shand in Glasgow.
"It means a lot, especially in the individual pursuit because it's not an Olympic event," said Archibald.
"2014 always stands out as a big year for Joanna Rowsell to kind of echo, because she had the title and the Games record.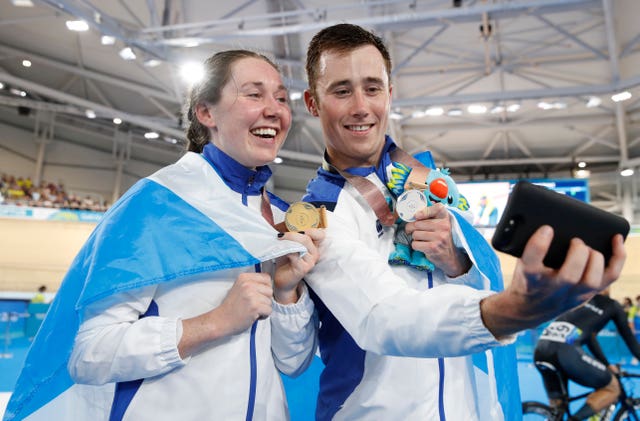 Fired up by his sister's performance, Archibald's brother John then added another medal to Scotland's tally with silver in the men's 4,000m individual pursuit as England's Charlie Tanfield clinched gold.
"I watched her heat run and the pressure was on her," said John Archibald.
"The Commonwealth Games record went and they all went better than her personal best so she had her back against the wall but she pulled out and delivered on the day and that got me going."