Pep Guardiola insists even he is not safe from the sack as the demands at Premier League clubs become ever greater.
A record 12 managers have been shown the door in the top flight this season – not counting Graham Potter's decision to leave Brighton for Chelsea – and Guardiola believes the culture in England has changed.
"The results are important but it's if the plan works," Guardiola said. "In this country, when I was younger, they always had the tradition to keep managers. Today, with different owners and a lot of pressure and a lot of investment… in one side, I understand.
Asked if he had managed to avoid ever being sacked by knowing the right moment to leave a club, Guardiola said: "I'll tell you a secret: we win games. If we didn't win games, I would be sacked. I'm not sacked because we've won a lot of games during these years."
On Saturday, City – boosted by the return of 42-goal striker Erling Haaland from a groin injury – will face Southampton for the third time this season, and with the Saints under their third different manager in that time.
Ralph Hasenhuttl brought the Saints to Manchester in October, losing 4-0, while Nathan Jones oversaw a 2-0 Carabao Cup upset at St Mary's in January. But it will be Ruben Selles in charge this weekend after his appointment in February.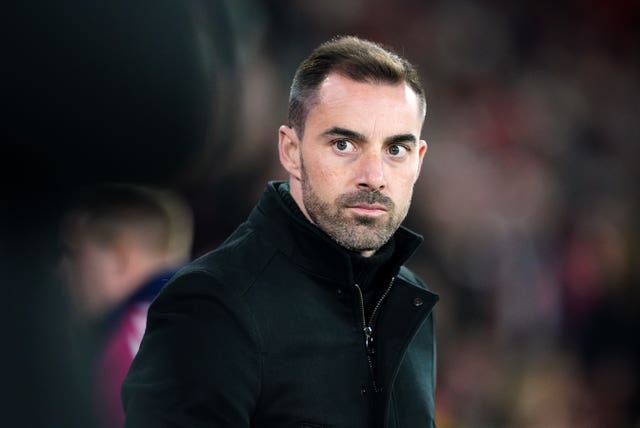 "Every game has its own characteristics and you have to be ready, Southampton have always been so tough. Since the year we got 100 points in the 94th minute, the game we won, they were much better than us. Always, it's been a tough, tough game. Tomorrow won't be an exception."
If the faces in the opposing dugout keep changing, Guardiola is more familiar with a number of Southampton's players after they raided City's academy for four signings in the summer.
Romeo Lavia is the obvious standout, with the 19-year-old's displays in midfield already generating speculation of a move to a higher level, and talk of a buy-back clause City have which reportedly kicks in next summer.
"I'm really impressed with what Romeo is doing," Guardiola said. "We have an incredible opinion of him.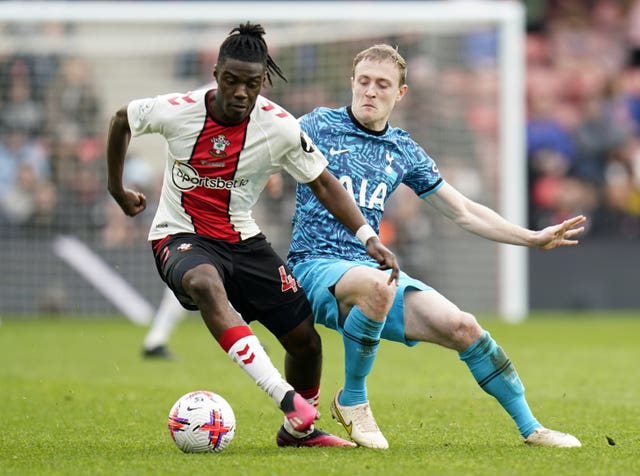 The trip to Southampton is another opportunity to put pressure on Premier League leaders Arsenal, who must wait until Sunday for their away match at Liverpool.
Guardiola was clear about the stakes, but played down any advantage in going first.
"If we drop points, Arsenal will be champions in advance," he said. "If we win, we could be champions on the last day. We are used to it, so it's not a problem.
"I don't see an advantage (in playing first). Sometimes when we've made a title race with Liverpool we've been before or later."