Roy Hodgson insists drawing on past experience of relegation battles would be irrelevant – or even dangerous – in his effort to steer Crystal Palace to safety this campaign.
The Eagles boss was coaxed out of what he prefers not to call "retirement" following Patrick Vieira's sacking for a second spell at Selhurst Park, his side still sitting just three points clear of the drop zone despite their 14th-placed standing and first win of 2023 against Leicester last outing.
Hodgson has faced relegation situations before in his 47-year managerial career, though never at Palace, and remained resolute to leave them consigned to the history books.
He said: "Some experiences are better off being quickly forgotten because they might taint your memory and affect your decision-making.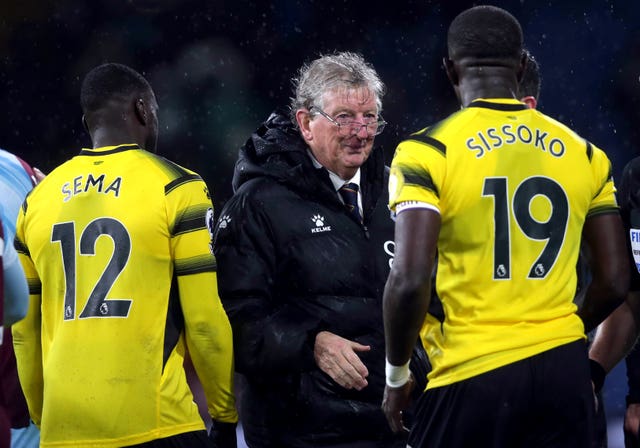 "It taught me to be more careful about where you go. You're very successful in Sweden and Norway and suddenly someone says to you, "come to Bristol City, come back to England."  Without even giving Bristol City a thought, yeah, I know where Bristol is, I'll come back there.
"At Fulham it taught me that for all the coaching you do, you end up staying in the league because of a player [Danny Murphy] who is not even supposed to be anywhere near the penalty box…heads it into the goal.
"I hope that there are a few of those around here, so when push comes to shove and all the work we do, you want somebody to say, forget all that, I'm going to go in there and finish it and keep them up.
"If experience is going to help you at all it would just be in dealing with a group of players who I know are under enormous pressure, who I know have the same goal as me."
Palace's destiny is in their hands – though Hodgson will be without the services of top scorer Wilfried Zaha when his side travel to Leeds on Sunday. The Ivory Coast international is set to sit out several weeks with a groin strain.
A calf strain to first-choice goalkeeper Vicente Guaita means Sam Johnstone is likely to make his first Premier League appearance between the posts for Palace.
The majority of the Eagles' remaining matches are, like 16th-placed Leeds, against competition lower down the table, but Palace have secured consecutive top-flight victories just once this season.
He added: "This is a special season. I think the real crux this year, there's not a team that has maybe come up, found it a little bit hard, not really been able to get any real grip if you like on the league.
"We're looking at which of these seven are going to go down, and one thing is for sure, and we must be aware of. Any club that goes down this year is going to say 'we were too good to go down.' That's what they'll say."