Merseyside Police made multiple arrests at Aintree after protestors broke on to the track ahead of the start of the Randox Grand National.
Climate and animal rights group Animal Rising had threatened to disrupt the four-and-a-quarter-mile showpiece and were protesting from early on Saturday morning outside the track.
As the National runners were in the parade ring, a number of people breached security fences around the Liverpool venue and ran on to the course, delaying the famous race by around 15 minutes.
Dozens of activists climbed fences at Aintree, with at least two affixing themselves to a jump using glue and lock-on devices, Animal Rising said.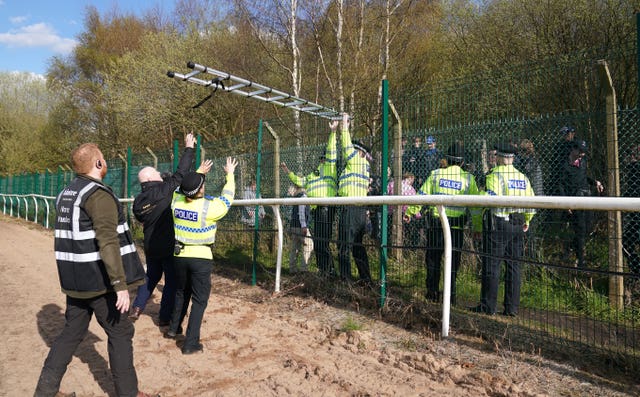 Merseyside Police confirmed 23 arrests had been made at the track.
A spokesperson said: "We are continuing to work with The Jockey Club and other partners to keep people safe during the Grand National Festival.
"We are aware of people who planned to protest at today's event. This has been factored into our plans. We respect the right to peaceful protest and expression of views, but criminal behaviour and disorder will not be tolerated and will be dealt with robustly."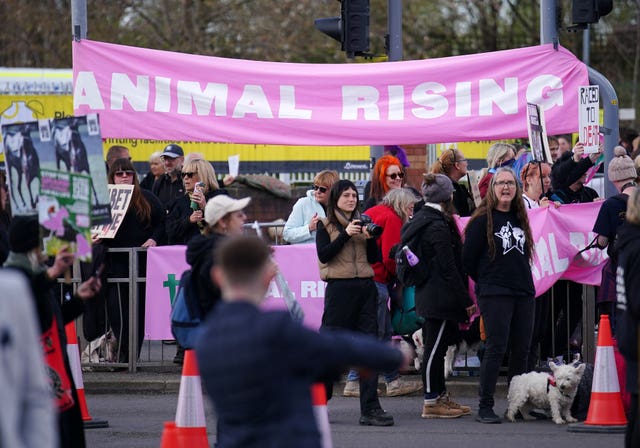 "We're a nation of animal lovers, but the pain these beautiful creatures experience daily does not do that label justice. We need to find ways of loving animals that don't hurt them.
"I truly believe that we are a nation of animal lovers, every one of us. I know everyone coming to Aintree to view the races today would say they love the horses; however, the suffering experienced by them should shock us all.
"That's why I've decided to put my body between those horses and death on the racecourse, rather than gamble with their lives."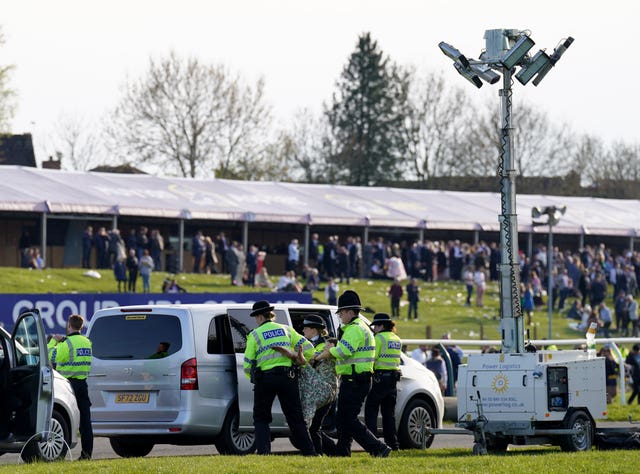 North West Motorway Police said on Twitter: "We have a number of people sat on the M57 at junction 2 northbound – motorway is closed."
National Highways said traffic was stopped in both directions on the motorway – between junctions one and two – shortly before 5.15pm, but by 6pm the southbound carriageway was reopened and northbound traffic was being diverted via a slip road.
There were delays of more than an hour on the road, which runs from the M62 to Aintree.
Pictures showed protesters wearing pink T-shirts on the carriageway.
Out of 39 runners, 17 horses finished the race with the Sandy Thomson-trained Hill Sixteen suffering a fatal fall at the first fence.