Neil Robertson delivered an impressive display to cruise into the second round of the World Championship in Sheffield with victory against Wu Yize.
The Australian fashioned an overnight 6-3 lead over the Chinese debutant before rattling off a century, and then two brilliant 146 breaks – the highest in the tournament so far – as he completed a 10-3 win in just over an hour.
Robertson has flattered to deceive at the Crucible since his solitary title win in 2010, but his impressive first-round triumph over Wu will provide the 41-year-old with immense confidence heading into the remainder of the tournament.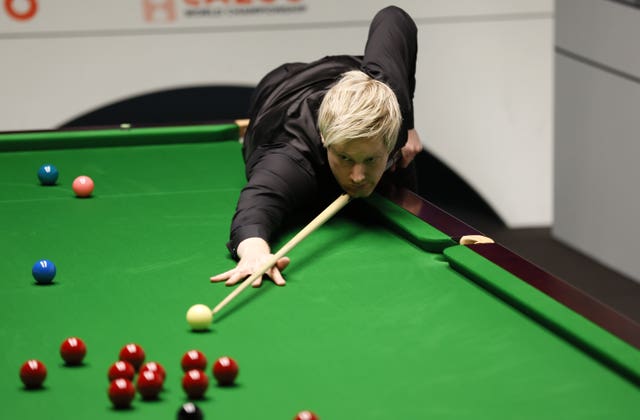 "I was able to be ultra-clinical and to make two 146 breaks was really nice.
"My preparation has been the best it has ever been – I have been practising twice a day – and that has played a massive part in my game.
"Where it leads, who knows? Hopefully I am still here in a couple of weeks, but if I am not, at least I have done everything right in my preparation."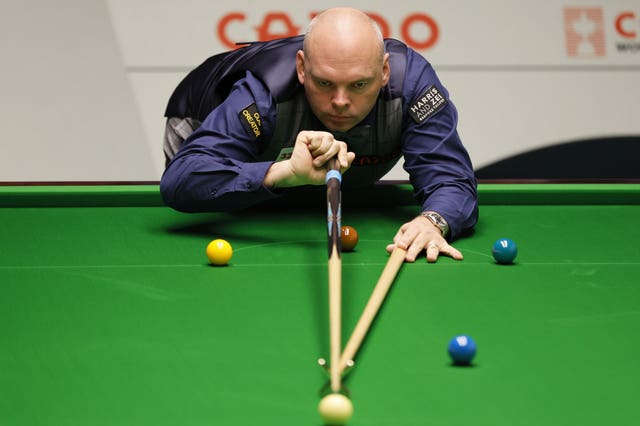 Former world champion Bingham set up a meeting with Mark Allen or Fan Zhengyi as he turned an overnight lead of 6-3 into a 10-4 result, maintaining a perfect record in 13 matches against his opponent.
Bingham had slipped 3-1 behind during Saturday's play, but was dominant thereafter and wrapped up the four he needed with minimal fuss in the first session.
Having already won the match, the 2015 victor was looking to end on a high as he sniffed a century break. However, he had to settle for a run of 98 as he failed to convert the final red from the cushion.
Three-time world champion Mark Williams trails by one frame in his first-round clash with Jimmy Robertson.
Both men traded blows in a fascinating afternoon session, but it is the Englishman who carries a slender 5-4 overnight lead after he won the final frame.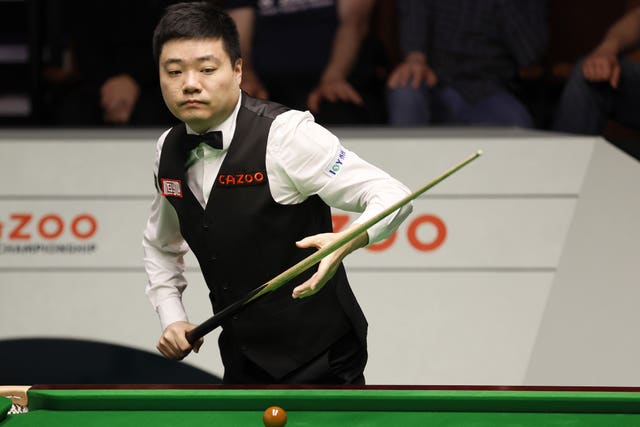 Ding took the first frame and then compiled a clearance worth 72 to go 2-0 up, but Vafaei had shown glimpses of form with a couple of striking long pots.
He was relieved to open his account with a spot of good fortune, edging a tense 40-minute third frame when a missed double on the pink crept unexpectedly into the corner pocket.
After the scores were levelled, Ding reeled off a break of 134 to clear the table but he could not get away from his opponent.
An uncharacteristic early error on the brown opened the door for Vafaei to take the seventh and he also landed the final frame of the session to keep the deficit at one ahead of Monday's resumption.