Erik ten Hag will make a final decision on Marcus Rashford and his other returning stars on the day of Manchester United's crunch Europa League clash against Sevilla.
The 25-year-old has scored 28 goals during a scintillating season that some feared could be disrupted by a lengthy lay-off after pulling up holding his groin against Everton 11 days ago.
United allayed concerns by announcing Rashford was only expected to miss a "few games", although Ten Hag last week admitted he was unsure how much time the forward would miss.
The England international sat out the chaotic 2-2 first-leg draw with Sevilla and Sunday's 2-0 Premier League win against Nottingham Forest, but he has made a rapid return to the fold.
Rashford trained with his team-mates at Carrington on Wednesday morning and was part of the 21-man group that made the trip to Spain for the quarter-final second leg.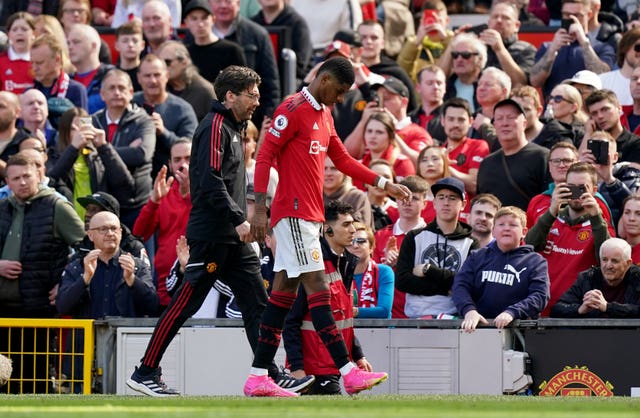 "But I will take my decisions tomorrow. Today we had training, we will see what the reaction is and then tomorrow we will take the decision."
Pushed on Rashford, the United boss said: "All the players, you want to keep all the players fit, so that is always an objective besides of course the main objective to win the game.
"He had one session with the team, but he had some sessions before individually."
The quartet's return to the squad is a welcome boost to a side that travel to Spain without a number of key players.
Bruno Fernandes is suspended after picking up a booking in last week's first leg, which saw first-choice centre-back Raphael Varane and Lisandro Martinez pick up injuries.
Sevilla capitalised on that disruption and recovered from a shocking start to snatch a last-gasp draw thanks to late own goals from Malacia and Harry Maguire.
"It's a tie about two legs," Ten Hag said. "I think we play for over 60 minutes quite well and then the last 30 minutes we dropped the level and we became passive.
"It's not acceptable, we know that, and you see what happened when you are playing a game for only 60 minutes.
"You can't do it and when you do it you get punished, so we have to be aware of it.
"We have to use emotion as a tool but you have to control it as well.
"You have to put it in the right moment, so the timing for that is important and that is in big games especially, you have to know when you use it and when definitely not."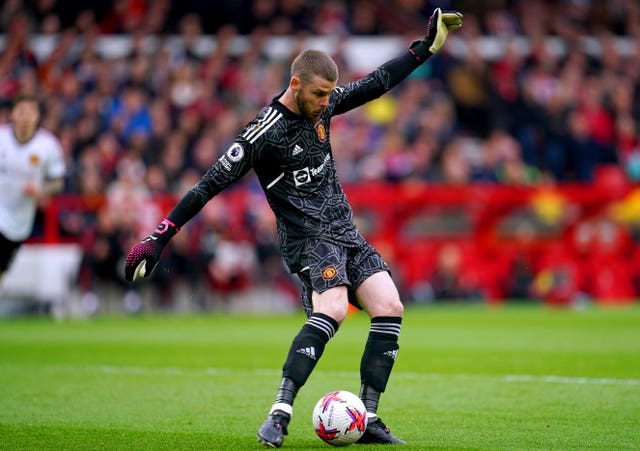 The long-serving 32-year-old is out of contract in the summer and reports emerged that the Spain international is close to agreeing a new deal.
Asked what he thinks the best attributes for a goalkeeper are, Ten Hag said with a laugh: "Stopping goals! That is the main job from a goalkeeper.
"You can do it in many more ways, everyone has his own particular style.
"Now in possession has become more and more important, especially I think at top levels because you can take control, make it more difficult for an opponent to make pressure, so you concede less chances.
"But, in the end of the day, it's about stopping goals – stopping shots, stopping crosses, stopping one on ones.
"That is like more the classic goalkeeper. I think David is a really multifunctional, a really complete goalkeeper, so we are very happy with that."