Thiago Silva has urged Chelsea's owners to "stop and put a strategy in place" in order to prevent the club's slump stretching into next season.
The Blues' final hope of salvaging a forgettable campaign ended with an emphatic 4-0 aggregate defeat by Real Madrid in the Champions League quarter-finals.
Defender Silva admits there is "a lot of indecision" at Stamford Bridge and concedes Chelsea's bloated squad ensures there are always unhappy players.
The west London side have spent more than £600million on transfers since Todd Boehly's takeover, with caretaker boss Frank Lampard their fourth manager this term following the sackings of Thomas Tuchel and Graham Potter and one game under interim coach Bruno Saltor.
"I think the first step has been made, an incorrect step but it has been made," Silva told reporters following Tuesday evening's 2-0 second-leg loss to Real.
"We can't be blaming managers if we don't take responsibility. It's a hard period for the club, with a lot of indecision – change of ownership, new players arriving.
"We had to increase the size of the changing room because it didn't fit the size of the squad.
"The manager can only pick 11, from 30 or something. That's tough. Some can't make the squad. We signed eight in January.
"We need to stop and put a strategy in place otherwise next season we could make the same mistakes."
Chelsea sit 11th in the Premier League table – 17 points adrift of the top four – going into their final seven games.
Lampard has lost four successive matches since returning on a temporary basis, with his side scoring just once in that period.
The Blues resume an underwhelming season at home to neighbours Brentford next Wednesday ahead of fixtures against Arsenal, Bournemouth, Nottingham Forest, Manchester City, Newcastle and Manchester United.
Silva also warned there are no guarantees a new manager will spark a revival.
"Everybody talks too much about replacing managers," said the 38-year-old Brazilian.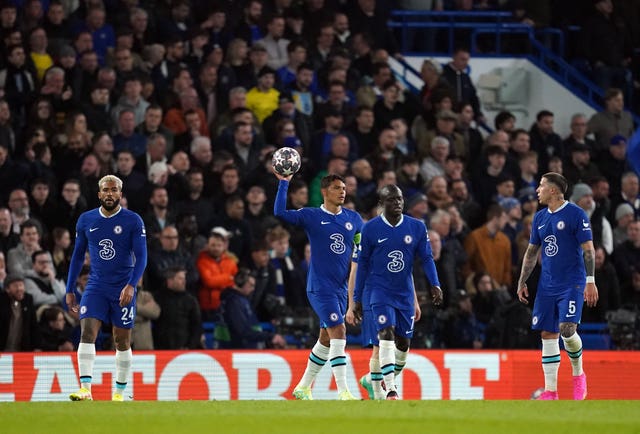 "We have had three managers this season, plus a fourth with Bruno where we failed to win. We have lost (against Real) and with Lampard, we have failed to win.
"Everybody is talking about the manager but we must look at what has been done wrong and try to change."