Sir Mo Farah has admitted there could be tears after he reiterated Sunday's London Marathon will be his last.
The four-time Olympic gold medallist revealed in January that 2023 was set to be his final year in athletics and he would not attempt another 26.2-mile race following this weekend's exploits.
Farah had to pull out of last year's TCS London Marathon with a hip injury but he is happy with how his training camp in Ethiopia has gone and is ready to enjoy his last hurrah in the capital.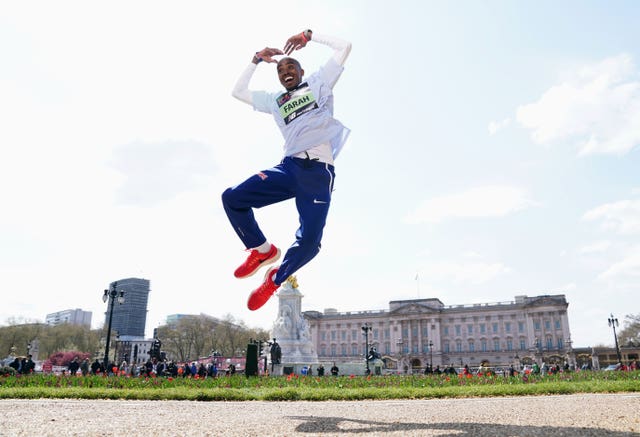 "It will be my last marathon. It won't be my last race but in terms of marathon, the London Marathon will be my last.
"I started the mini-marathon here so for me it will be quite emotional. I remember (when I was) 14-years-old, I was here watching great athletes running on the Sunday and I was here taking part in the mini-marathon.
"The support, the people coming out in London, I think that will get to me but I will try not think about it and run. After the race maybe there might be a bit of tears and emotion."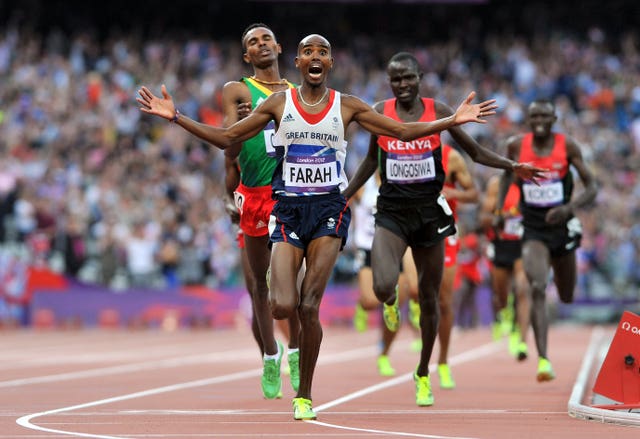 The last few years have been difficult for the long-distance runner after his failure to qualify for the delayed Tokyo Games in 2021 was followed by injury woe.
Last May, Farah lost out to club runner Ellis Cross at the Vitality London 10,000 and earlier this month he finished seventh in a 10km event in Gabon in another indication time has caught up with one of Britain's greats.
He added: "It has definitely been quite emotional these last couple of years.
"As an athlete, you always want to go out there and do the best you can but the last two years my body hasn't allowed me to do what I needed to do in training. That's been the hardest thing.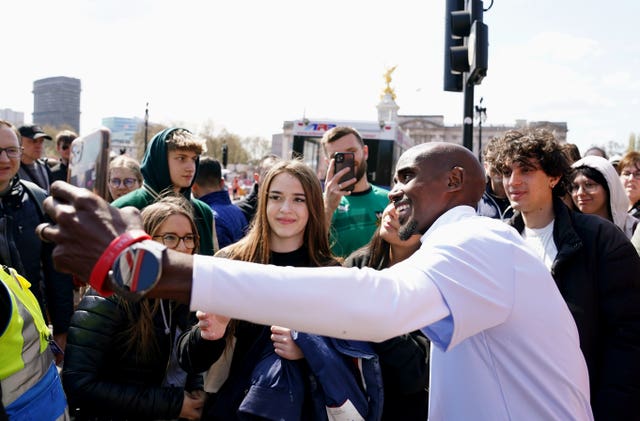 "For many, many years you take it for granted because you keep going and keep going but now as you get older, that totally changes because you can't do what you did or when you get injured.
"For me that has been the most frustrating because nothing feels like it has changed but you can't do it and it happens.
"The last few years have definitely been tough and even last year a week and a half out getting injured, it was hard. I saw my team-mate (Bashir Abdi), the guy I was training with, go well and finish third while I was watching on TV, but that's athletics.
"I think the key thing for me is as long as I stay injury free and can do the work, I will continue but my body is not allowing me."
Farah played down talk about potential protests disrupting Sunday's race after a Just Stop Oil protester jumped on a table at the World Snooker Championship on Monday.
"On Sunday people want to see the best athletes go out there and put on a show," Farah said.
"For us as athletes, we just have to go out there and concentrate on what we're doing. I trust in the London Marathon and the officials to do, as they always do, a great job."
Fellow veteran long-distance runner Chris Thompson added: "I feel like what better statement than thousand of people running the streets of London for health and wellbeing reasons, raising money for charity."
British runner Emile Cairess, 25, said: "Because the London Marathon raises so much money for charity and good causes, although the environment is another good cause, I don't think they should put themselves in front of other good causes."