Wales are set to return and play in Wrexham following the club's rise under Hollywood stars Ryan Reynolds and Rob McElhenney.
A new 5,500-seater stand at the Racecourse Ground – the world's oldest international football stadium that still hosts matches, having staged Wales' first home game in 1877 – secured financial backing from Wrexham County Borough Council on Wednesday.
The expansion will take Wrexham's home capacity to around 15,600 and guarantees the future of the Wales national men's team playing in the north of the country.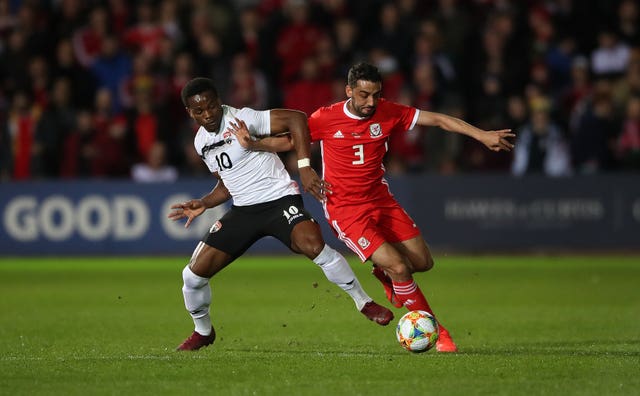 "The council have got funding to make the stadium bigger and that is great news for ourselves and football fans in the north," Football Association of Wales president Steve Williams told the PA news agency.
"The floodlights will be removed at the end of the season and the Kop development starts on June 1.
"We've got some work to do and have some trial runs, but we are looking to take the Gibraltar game there in October.
"We know fans in the north are connected to the Wales national team and there is an appetite to play games in Wrexham."
The stadium has hosted a record 94 Wales games, but Wrexham's decline and fall into non-league in the new millennium had an adverse effect on the national team playing there.
Wales' last visit to Wrexham, a March 2019 friendly against Trinidad and Tobago, was the first time the men's senior team had played at the Racecourse for 11 years.
"Cardiff City Stadium is our home ground and, even with the planned Kop development, will have twice the capacity of the Racecourse," said Williams, a Wrexham fan.
"The FAW obviously has to take that on board, but it is feasible to judge individual games on merit and take opposition-specific games to Wrexham.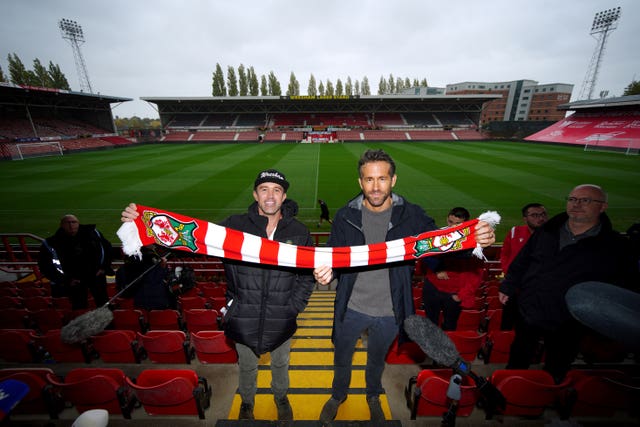 Approved funding for the development, which will also see the local railway station and transport infrastructure improved, comes with Wrexham on the verge of returning to the Football League after a 15-year absence.
Co-owners Reynolds and McElhenney have invested heavily both on and off the pitch and introduced the club to an international audience through FX's successful 'Welcome to Wrexham' documentary series.
Wrexham host Boreham Wood on Saturday knowing three points from their final two National League games would guarantee automatic promotion.