Liverpool manager Jurgen Klopp has stressed Trent Alexander-Arnold's impressive performance in a new advanced, hybrid role is not the solution to all their problems this season.
Klopp said the tactic of the right-back stepping into a central midfield role when the team are in possession was not "set in stone" but early indications against Arsenal and Leeds suggest it could become a viable long-term option.
However, his success in Monday's 6-1 win at Leeds, which followed a comeback 2-2 draw against Premier League leaders Arsenal, has helped paper over the cracks of a malfunctioning midfield and Klopp knows he has to address that in the summer instead of relying on Alexander-Arnold's sustained brilliance.
"It's a challenge for everyone else to cover the spaces when we lose the ball theoretically but with him there we didn't lose that many balls, which was helpful as well.
"Trent is a smart player and that he can play the position was never in doubt but you have to set it up around him because there are moments when we lose the ball we have a different formation – where's Robbo (Andy Robertson), where's Virgil (Van Dijk) and Ibou (Ibrahima Konate)?
"How do we get him on the ball, because that is obviously important.
"It is now not the solution for all the football problems we had this year but he has potential to play that position.
"But it's not written in stone, why should we? We will see where it leads to."
While Alexander-Arnold has found a new position, summer signing Darwin Nunez is still trying to define his role in the side, having featured both wide left and centrally.
The Uruguay international has scored 15 goals since arriving from Benfica but has found himself on the bench for three of the last four matches; however, Klopp is happy to accept this has been a season of adjustment for the forward, both personally and in terms of fitting into an under-performing team.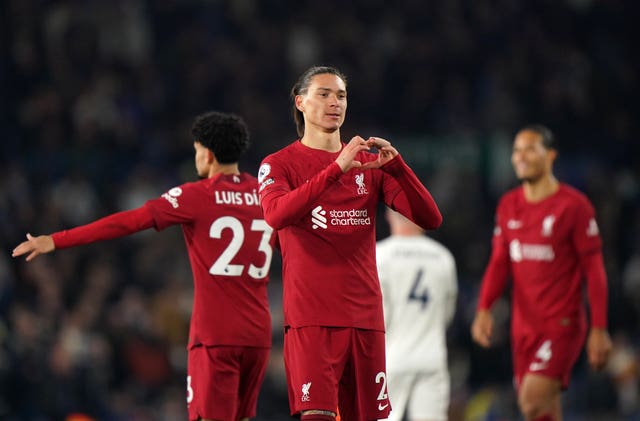 "But of course he's still adapting. His English still isn't great but we're working on that massively. Learning English will help him massively.
"It's not helpful to go through a debut season when it's difficult for the whole team. How can a striker shine when the whole team is struggling?
"He was injured in some moments, suspended in other moments. That's not a problem at all. This is a long-term project.
"I understand that he wants to play desperately from the beginning but we have to find a way that really works for us again and then fit in the players we can use with the specific strengths.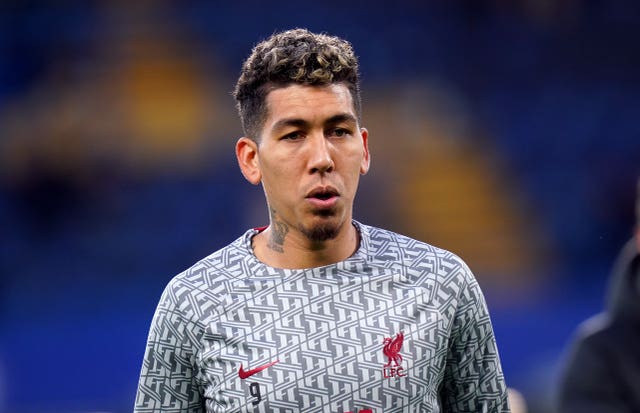 "But when you have five or six players available up front you have to make decisions and that's good.
"The door is miles open. He came on the other night (against Leeds) and was exceptional.
"It was exactly the right way. With five games in the next two weeks, Darwin will start games definitely."
Fellow forward Roberto Firmino, who will leave when his contract expires at the end of the season, is likely to miss at least the next three matches after sustaining another injury after coming off the bench at Leeds.
"It's not too serious but he is definitely out for tomorrow and next week we have two more games, I would say they are impossible as well," added Klopp.