Per Mertesacker insists he and Mikel Arteta are aiming to deliver the major silverware to Arsenal that they failed to do as players – 12 years on from when they joined the club on the same day.
The pair signed for Arsenal on August 31, 2011, three days after an embarrassing 8-2 thrashing at Manchester United which emphatically served to prove Arsene Wenger's assessment that he needed more quality in his squad was correct.
The two would spend five years together in north London, with the Gunners qualifying for the Champions League every season as the duo played in the 2014 FA Cup triumph over Hull.
"If you just look at footballing success and us being in the squad, we saved a few Champions League seasons, a few FA Cups – that was OK but not outstanding," Mertesacker said.
"But we wanted to build something now that maybe is more successful for the future of the club.
"That is what excites me. We couldn't get it done in terms of league titles when we were here.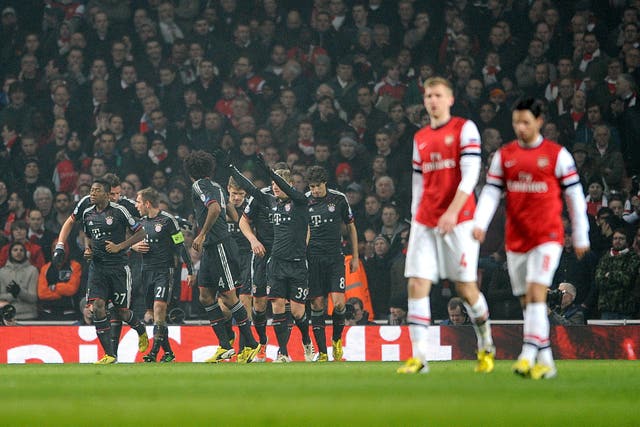 Signing for the club within hours of one another on transfer deadline day was just the start of a lasting relationship for the pair, Mertesacker eventually replacing Arteta as Arsenal captain when the Spaniard hung up his boots in 2016.
Arteta would leave for a role in Pep Guardiola's backroom staff at Manchester City – but not before a secret gesture for his former team-mate.
"We have traits of taking responsibility and wanting to take people with us. I felt that. When he left us, he left (then chief executive) Ivan Gazidis a note saying 'you can't lose this guy'," revealed Mertesacker.
Mertesacker would go on to retire two years later and was appointed academy manager before Wenger's departure presented him with the chance to repay the favour to Arteta when it came to selecting Arsenal's next first-team boss.
"Between him and Unai (Emery), I put a good word in for him," he said.
"Without knowing how good he was as a coach, I knew how good he was as a human being and how much I trusted him. He called me when he didn't get the job to say 'thank you, I know you put my name forward'.
"A year and a half after when he then came, and Edu came (as technical director), it felt like the right time.
"It is a brilliant feeling that we have around this place, that we are creating. It is based on the past we had together and it is really powerful."
One step on the road to success for Mertesacker, who feels he needs another two or three years before his academy work starts to show, can come when Arsenal's Under-18s host West Ham in the FA Youth Cup final on Tuesday night.
Another Arsenal alumni, Jack Wilshere, is in charge of the side – a former Mertesacker team-mate who he was pleased to see join the fold.
"I've been pretty impressed. I knew him from playing, but this doesn't inform you," added Mertesacker.
"Head coach is a big job. It's not just about working on the grass and being a role model and an inspiration. It's about how you deal with staff, with all the emails, with how you delegate.
"I was probably thinking he will not make that transition but he proved me wrong in that sense."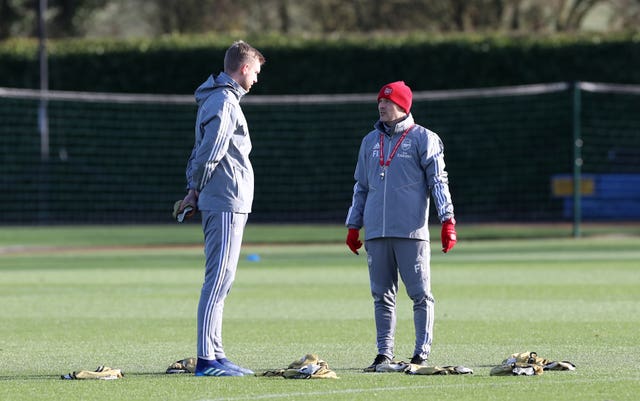 The 38-year-old did have a taste of coaching, stepping in to assist Freddie Ljungberg – yet another ex-Arsenal player – as the club searched for a successor for Emery, a role eventually filled by Arteta.
"I had the three weeks with Freddie and that was kind of the shock experience of my life, basically," said Mertesacker, who feels he can contribute more to the long-term ambitions of the club in his current position.
"When I had to support him, that's when I felt it was a bit overwhelming, almost coming back to my 15-year playing career – every week something is on the line, every result you have to take. I felt that was not something I wanted to pursue."