Wrexham executive director Humphrey Ker insists "the sky's the limit" for the newly promoted Hollywood-owned club and says English Football League spending caps will not restrict their ambition.
Heavy investment from actors Ryan Reynolds and Rob McElhenney, who bought the Welsh club in February 2021, was pivotal in Wrexham winning the National League on Saturday and ending a 15-year absence from the EFL.
Reynolds and McElhenney were at the Racecourse Ground to witness the title-sealing 3-1 victory over Boreham Wood and the pair – who have reportedly already spent more than £10million on restructuring the club from top to bottom – have pledged their continued financial support.
"We feel that the sky's the limit for Wrexham," Ker said. "You look at the crowds we had in the stadium all season, the crowds that were outside the stadium (on Saturday), people couldn't get a ticket.
"They just wanted to be in town, close to the stadium, close to the action.
"The last time I checked our full-time announcement (video) had 15 million views on Twitter. The interest in this club is astronomical and we believe with the squad we have right now we have a very strong chance of going up again next year.
"It gets more challenging further up the pyramid we go, but we have real faith and confidence in the people we have got in the football club to take us in the right direction.
"We want to do this again. We want to be having these parties next year and as many summers after that as we can possibly manage."
EFL salary caps for Leagues One and Two were agreed by third and fourth-tier clubs in August 2020 following the pressure placed on revenues by the coronavirus pandemic.
But the salary caps – set at £2.5m per club in League One and £1.5m per club in League Two – were withdrawn following a decision by an independent arbitration panel the following February.
The EFL returned to the previous salary cost management protocols, a control mechanism linked to the turnover of each individual club.
League Two clubs can spend up to 50 per cent of their turnover on player-related expenditure for players aged 21 and over and Wrexham, who have blue chip sponsors such as TikTok, Expedia and Aviation American Gin, are in a strong position to benefit from that situation.
Ker told BBC Wales: "The spending caps that exist are tied to your revenue.
"What you can't have is rich owners coming in and paying massively over the odds and operating at gigantic losses.
"We actually generate an extraordinary amount of revenue because of the interest in the team, merchandising, and other things.
"We're not losing too much sleep about that (spending caps). I think we'll fall well within the boundaries of what we are permitted to spend."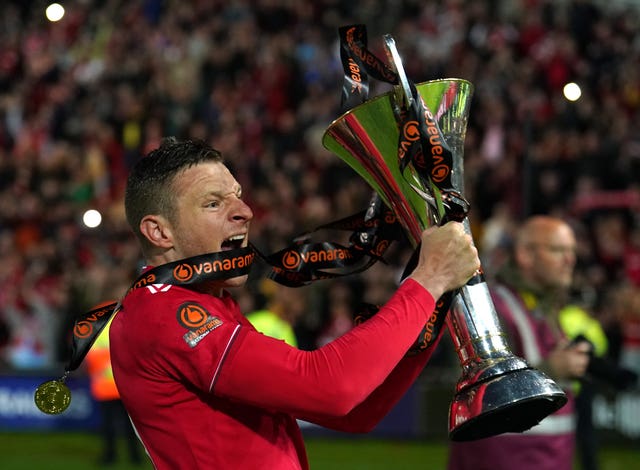 "We've accrued a record number of points in the National League and we think we're ready to go again with some minor changes.
"Our mission will always be to try and get the best players we possibly can for each situation.
"Previously we've had to pay a bit of a premium to get people to come down to the National League because of the stigma that exists over non-league or Conference football. As we go up, I think we'll have less of a challenge attracting people.
"I know Phil and Les Reed, who has been helping us as well on the recruitment side, are inundated with incoming calls from players because this is a place where people want to come and play football."