Manchester City boss Pep Guardiola has admitted to being a "little bit" nervous ahead of his side's crucial title showdown against Arsenal.
Guardiola has also warned his players the wounded Gunners will be a tougher opponent in Wednesday's "big battle" because of their recent stutter in form.
The eagerly-anticipated clash at the Etihad Stadium could determine the destiny of the Premier League title.
Another victory would see the initiative shift firmly in their favour but Guardiola is not afraid to admit he has butterflies in his stomach.
The Spaniard said: "I manage well but, it is a good sign, being a little bit nervous.
"Being nervous is part of our lives, being anxious is part of our lives, being scared is part of our lives. We don't have to be perfect.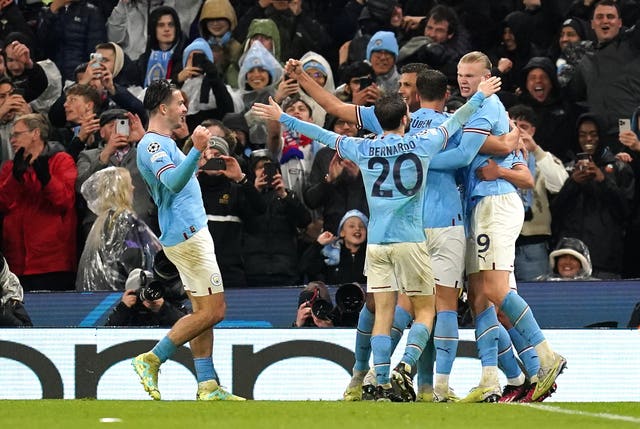 "But I would say the uncertainty, things that happen before a game, happen. When I feel that feeling I know it's normal. The problem would be if I didn't have that feeling.
"At the same time, after the game, whatever happens, good or bad or whatever, you say it's just part of the game and we look to the next one. I like to live this kind of adrenaline."
Arsenal have seen a healthy advantage at the top of the table eroded after a run of three successive draws.
Most bookmakers now appear to make champions City, who are chasing the treble, the firm favourites but Guardiola is not so sure.
He said: "Always I had the feeling that it would be so difficult to play them at this stage but, after three games dropping points, it will be much, much more difficult now.
"I would have preferred it if they had come here with better results than the three last results when they didn't win a game.
"Always it would be difficult but with these results it will be much more difficult."
Guardiola expects his team to face some tough moments but hopes their experience shines through.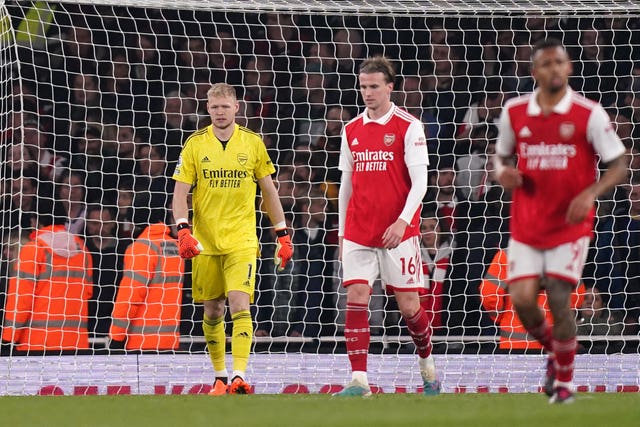 He said: "I don't like to suffer and the opponents have chances. I try to minimise that as much as possible but, at the same time, you have to accept sometimes it won't happen because the opponent plays with the ball, you can play badly and can lose the game, and the opponent can do many good things.
"I know how difficult it will be. We will suffer in the bad moments but the players have experience too. The team is ready for a big battle."