Wimbledon will offer substantial financial support to Ukrainian players and causes this summer after reversing the ban on Russian and Belarusian athletes.
At the spring press conference to announce plans for this summer's tournament, organisers revealed that £1 for every ticket holder – expected to be more than £500,000 in total – will be donated to Ukrainian relief.
Meanwhile, the All England Club and the Lawn Tennis Association will provide two hotel rooms per Ukrainian player free of charge and training facilities for the duration of the summer grass-court season as well as funding a day at the tournament for 1,000 Ukrainian refugees.
Wimbledon and the LTA announced at the end of last month that the controversial ban on Russian and Belarusian players would not continue after they were left out in the cold by the rest of the sport and punished by the WTA and ATP, with hefty fines and the removal of ranking points.
Chairman Ian Hewitt said: "This was an incredibly difficult decision. I personally say that I found this probably the most difficult decision during my chairmanship."
In order to compete this summer, players from the two countries must sign declarations that they will not demonstrate any backing for the war in Ukraine or either regime, or receive financial support from the Russian or Belarusian state or companies linked to them.
Several players have already signed the declarations and it remains to be seen whether the stipulations will deter any Russian or Belarusian competitors from entering.
Chief executive Sally Bolton said: "We listened very much to the feedback from last year. And that feedback from the (Russian and Belarusian) athletes was that they wanted the choice to be able to sign the declaration.
"We've spent a significant amount of time engaging with those players to ensure that they fully understand what they're signing up to. And, at this point, we have a number of players who are in the process of signing them or have signed."
Bolton was also asked about the prospect of environmental protestors seeking to disrupt the tournament, as happened last week at the World Snooker Championship.
"There have been some incidents recently that will inform the planning that we will undertake," she said. "The picture is still emerging and our plans are evolving as time goes on.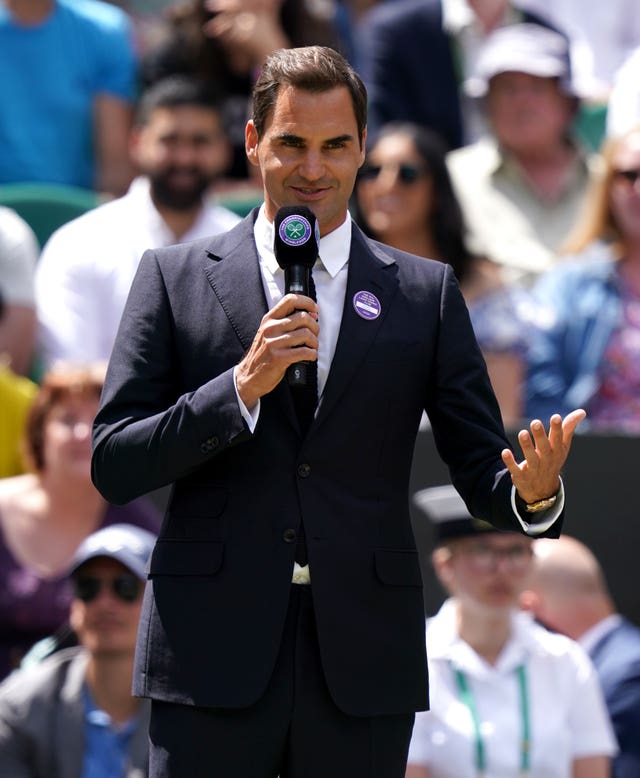 While developments at Wimbledon for players, fans and media have been progressing, there is still no forward movement on the club's plans to expand into neighbouring Wimbledon Park.
Plans were submitted in July 2021 but have not yet gone before Merton and Wandsworth councils for approval amid considerable local opposition.
Wimbledon had initially hoped to bring the qualifying competition on site – one of the major aims of the expansion – as early as 2025 but organisers now admit that will not happen before the end of the decade at best and could be the early 2030s, providing approval is eventually secured.
Hewitt said: "We really look forward to our application being heard as soon as possible but we do recognise this is an important, complex and long-term project. We are patient and we fully understand that it will be approached carefully and thoroughly from all angles."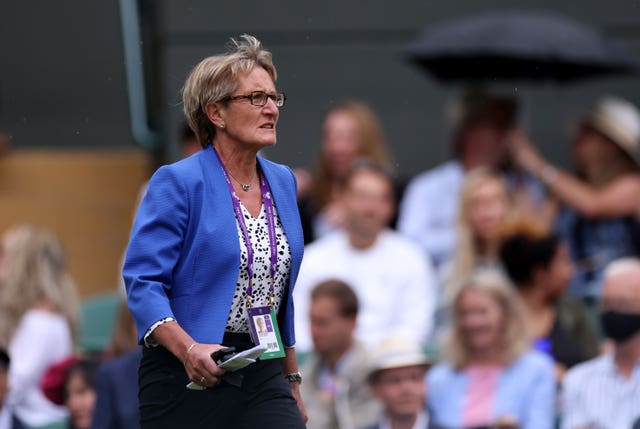 Organisers are planning to celebrate the career of Roger Federer, although it is not yet clear whether he will attend the tournament, as well as the 50th anniversary of the WTA, with Billie Jean King a special guest.
Coaching from the stands will be allowed for the first time as part of a year-long trial across the sport while players will be able to fill up water bottles on court in a bid to cut plastic waste.
It was confirmed, meanwhile, that Denise Parnell will take over from the retiring Gerry Armstrong as tournament referee for next summer's event.
With Debbie Jevans succeeding Hewitt as chair following the championships this summer, it means three of the most senior positions will all be held by women for the first time.