David Moyes accused the VAR of "disrespect" after West Ham were denied a late penalty as they slipped to a 2-1 defeat by Liverpool.
Moyes angrily confronted Chris Kavanagh on the field at full-time after the referee decided not to award a penalty when Thiago's arm hit the ball as he challenged Danny Ings in the box.
The Hammers boss was convinced VAR Neil Swarbrick should have at least told Kavanagh to review the incident on the pitchside monitor.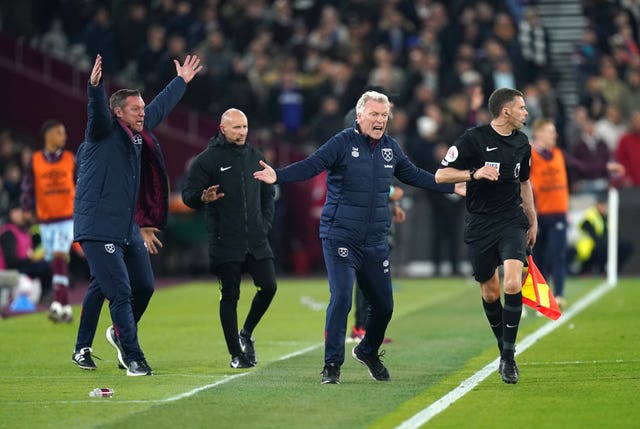 "You can break your fall by sliding and having to put your arm down but when you lunge for the ball, for me, that completely nullifies anything they're talking about breaking your fall.  I think it's a penalty kick.
"I think the hardest thing to take is the disrespect from VAR, that VAR wouldn't have at least said to the referee that this might be worth having a look. That tells me they don't see that as even close to a decision. I'm surprised.
"Somebody in VAR didn't have enough football knowledge to understand that this could be close.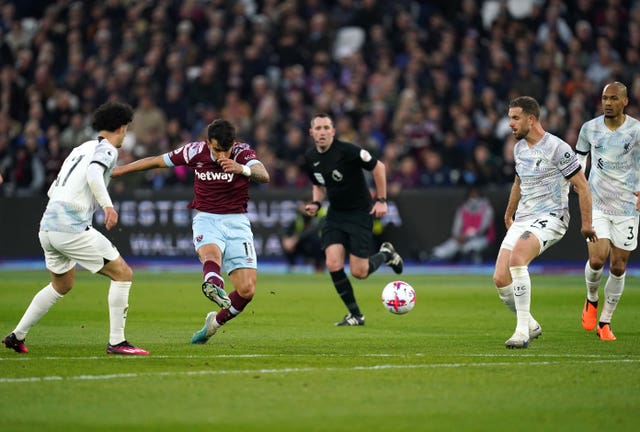 "The handball rule has changed dramatically and I don't like a lot of it, to be fair. Do I think the boy meant tonight for it to hit his hand? No I didn't. But he got his hand in the way of a ball going through made by his own actions.
"Look, it's not about that (an apology). They might need to apologise to the football club because we're trying to get points to be a Premier League team."
Joel Matip's towering header saw Liverpool come from behind pick up a third straight win.
The Hammers led through a wonder strike from Lucas Paqueta but were pegged back by Cody Gakpo's long-range drive.
"I heard now about the handball. I thought he just fell on the ball but I can see why Moyesie would think different," said Reds boss Jurgen Klopp, whose side climbed to sixth.
"I liked the performance a lot. Parts of the first half we were exceptional. We made one mistake and they scored a great goal, what a screamer. But we stayed calm and scored our screamer.
"Second half I liked as well. We had to dig in deep because of the physicality of West Ham. I would have liked the game if it was a draw. We won so that makes it the perfect night for us."